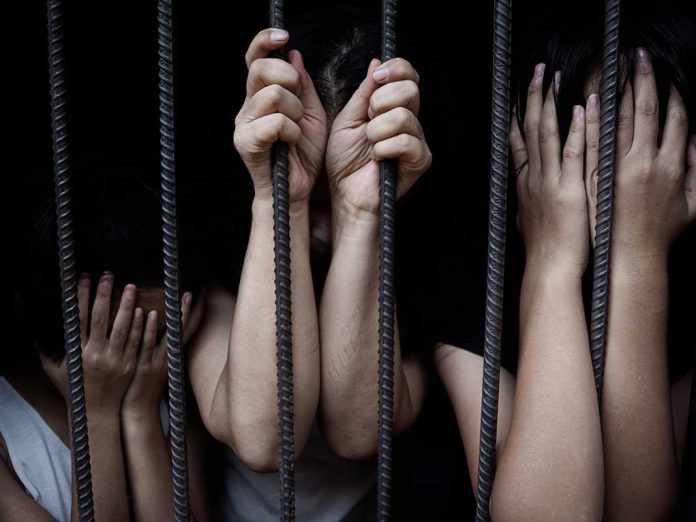 Insider Says the White House Is Behind Child Trafficking
(RepublicanJournal.org) – The immigration crisis on our southwest border has persisted since the early days of President Joe Biden's time in the Oval Office. One of the most difficult problems in this situation has been the influx of unaccompanied migrant children, as the authorities cannot simply expel them as they might an adult. According to former senior White House adviser Stephen Miller, the Biden administration's handling of the situation has been akin to child trafficking.
Miller, who was instrumental in the construction of former President Donald Trump's no-nonsense immigration policy, first addressed the situation in the tweet below. The post refers to new data from US Customs and Border Protection (CBP) indicating agents have encountered over 250,000 lone minors since the beginning of the Biden administration. Because the government cannot simply return these children to their countries of origin, the kids reportedly go to sponsor families within the United States.
These astronomical numbers defy any historical comparison. So overwhelmingly are the prior records exceeded that there is no reference point. Biden, with the unflinching aid of 50 Senate Democrats, is running the largest child smuggling operation our world has ever seen. https://t.co/ifFM9sGI6Q

— Stephen Miller (@StephenM) August 21, 2022
The Trump-era official expanded on the point he made in his tweet during a discussion with the Washington Examiner. He highlighted that many of the children who come into the US in this way end up joining gangs such as MS-13. Others fall victim to forced labor or human trafficking.
Do you agree with Stephen Miller's position on this matter?
Copyright 2022, RepublicanJournal.org