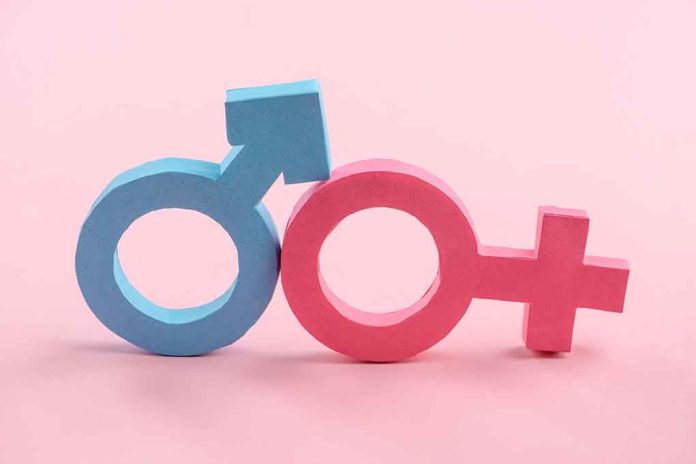 Look Who's Been Nominated "Woman of The Year"
(RepublicanJournal.org) – Earlier this year, University of Pennsylvania (UPenn) swimmer Lia Thomas made history by becoming the first trans athlete to win a collegiate Division I championship in any sport. The biological male inspired controversy across the nation when she began breaking records in the pool, and global swimming governing body FINA eventually barred trans women from competing in the sport at the highest level. Now, Lia Thomas is back in the headlines once again.
UPenn recently announced it had nominated Thomas as one of its two selections for the NCAA's annual "Woman of the Year" award for 2022. The swimmer will go up against a field of 577 varsity athletes from across the nation for the prize.
Thomas' attraction of plaudits as a female athlete has once again sparked criticism from biological women in the world of sports. Fellow NCAA Woman of the Year nominee Riley Gaines posted the message below on Twitter slamming both Thomas and the governing body.
Being the real girl in that photo and also University of Kentucky's nominee for NCAA WOTY, this is yet another slap in the face to women. First a female national title and now nominated for the pinnacle award in collegiate athletics. The @NCAA has made this award worthless. https://t.co/MRCieqbltd

— Riley Gaines (@RileyGaines) July 16, 2022
Retired women's tennis superstar Martina Navratilova was also among the cynics to voice her displeasure over the situation via Twitter.
Not enough fabulous biological women athletes, NCAA?!? What is wrong with you?!!!!!!!? https://t.co/5QAJyt0Qab

— Martina Navratilova (@Martina) July 16, 2022
Do you think the criticism of Lia Thomas is fair? Should trans athletes be allowed to take part in women's sports at the elite level?
Copyright 2022, RepublicanJournal.org