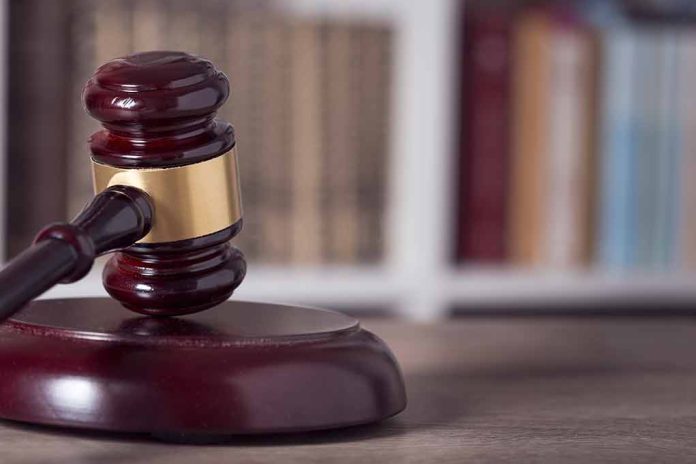 (RepublicanJournal.org) – For over 50 years, Neil Portnow has been a key figure in the US music industry. From founding a small promotion company in the early 70s, he eventually rose to be chairman of The Recording Academy, the organization that runs the Grammy Awards. He retired from that post in 2019 — but now allegations from his time there have come back to haunt him.
Who Is Neil Portnow?
Neil Portnow was born in Manhattan and went to George Washington University. He graduated in 1971, and later that year set up his own music promotion company. From there he worked his way up to top-level executive positions at several record companies, including RCA, EMI, and 20th Century Fox. In 2002, he was appointed president of The Recording Academy, in time to preside over the 45th Grammy Awards. He held that post for 17 years, finally stepping down in July 2019.
Portnow's distinguished career now risks coming to an unhappy end. On November 8, a woman, whose name hasn't been publicly released, filed suit against him in the New York State Supreme Court. The filing is on behalf of "an instrumentalist from outside the United States" who alleges that, while she was in New York for a performance in 2018, Portnow drugged her and then sexually assaulted her in a hotel room.
The allegation against Portnow could be tied to other recent issues at The Recording Academy. When Portnow stepped down he was replaced by Deborah Dugan, the organization's first female president. However, in stark contrast to Portnow's 17-year term at the helm, Dugan was suspended after just five months and then fired in March 2020. The Academy said there had been a "formal allegation of misconduct" against her. Dugan claimed her dismissal was retaliation because she'd made criticisms of the Academy — and one of the things she said she'd complained about was a cover-up of sexual harassment.
There Could Be More to the Story
Portnow was quick to deny the allegations. A spokesman released a statement about the lawsuit, claiming the story was "the product of the plaintiff's imagination" and saying it was linked to her "outrageous demands for money and assistance in obtaining a residence visa for her" — demands which Portnow had refused. Whatever the truth is, it's going to be hard to get at now. Unfortunately, the anonymous victim didn't go to the police at the time. Now, five years after the alleged crime, it's likely to come down to a he-said/she-said scenario.
Copyright 2023, RepublicanJournal.org