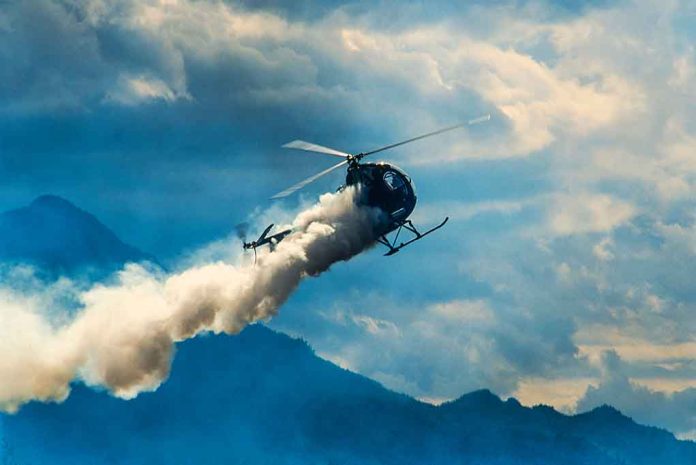 (RepublicanJournal.org) – Ever since the tragic January 2020 deaths of basketball star Kobe Bryant and eight other people in a helicopter crash in California, America has been a lot more aware of just how dangerous helicopters can be. Unfavorable conditions can leave even experienced pilots at risk. A recent event at a Utah ski resort reaffirmed this reality.
On Tuesday, February 22, two Black Hawk helicopters owned by the Utah National Guard crashed during a training operation. The site of the crash was at the Snowbird ski resort, a popular destination just 30 miles away from Salt Lake City. Luckily, it appears no one suffered any serious injuries.
According to Utah National Guard representative Jared Jones, there was an approved landing zone roughly 150 yards away from skiing holidaymakers, where the two helicopters were trying to land. Jones said video evidence appeared to suggest a rotor blade separated from one Black Hawk and connected with the other, causing the crash.
Here is a video of the Blackhawks crashing while we were riding down Mineral Basin around 9:30 am. Military buddy I was riding with recognized the Hawks coming in to land. So far sounds like everyone was ok from what we've heard. Thankfully! Video cred: Tom Carney #snowbird pic.twitter.com/JKTAqndqdE

— Cory Inman (@IM_Inman) February 22, 2022
The representative noted a flurry of snow may have affected visibility as the choppers approached the ground. He also said there had been no fuel leak during or after the crash and that it was a blessing no one sustained any significant injuries.
Copyright 2022, RepublicanJournal.org