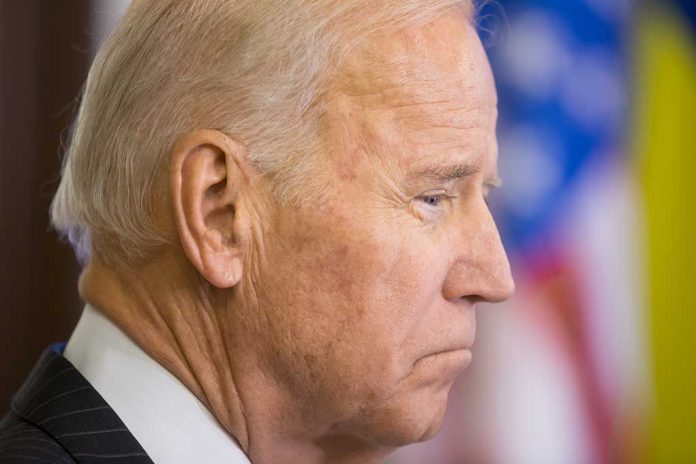 (RepublicanJournal.org) – President Joe Biden has been criticized for his record on border security since he began his current job. Regardless of public opinion, however, his administration has consistently refused to listen to calls from conservatives and other critics to change course on its approach. New statistics regarding undocumented entries from the beginning of this fiscal year have just become public, and they make for even more damning reading.
According to statistics cited by a Fox News Digital report, US Customs and Border Protection (CBP) agents have encountered over 718,000 migrants in the first 100 days of this fiscal year. This number marks a major increase over the first quarter of the fiscal year 2022, when CBP operatives encountered only 518,000 undocumented migrants attempting to access the United States. So, despite two years of consistently high illegal immigration, it appears things are only getting worse.
The situation might have devolved even more had it not been for Title 42. According to the report, the authorities were able to quickly expel over 198,000 undocumented migrants using the measure. The Biden administration has repeatedly sought to do away with the Trump-era border security provision, but it has so far been unable to do so because of interventions by the courts.
The White House long sought to dismiss the surge as an annual occurrence, but historical data shows the current crisis is far beyond traditional yearly surges. https://t.co/tVJa8FQg1O

— Iowa Faith & Freedom (@IowaFaith) January 8, 2023
The release of these figures comes in the aftermath of President Biden's first visit to the border since he entered the White House. He went to a center for migrants in El Paso, Texas, and also walked near a section of the border wall in the company of Border Patrol agents. El Paso is among the most common crossing points undocumented migrants use to enter the US.
The visit wasn't enough to satisfy everyone. Texas Governor Greg Abbott (R) wrote a letter to the president and delivered it upon his arrival, taking the opportunity to accuse Biden of failing to do his constitutional duties.
Copyright 2023, RepublicanJournal.org