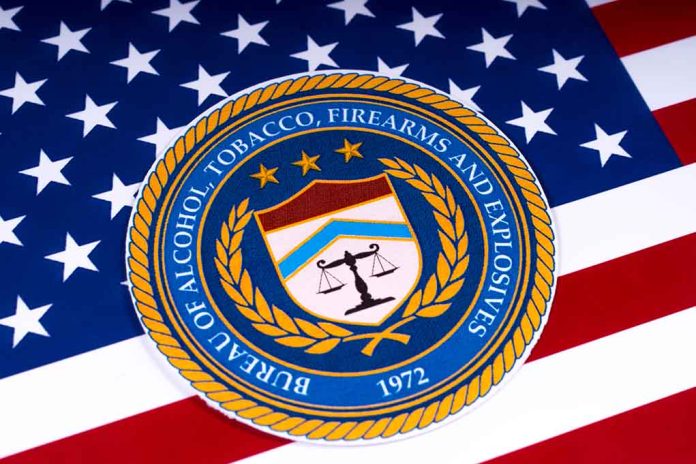 Feds Show Up At Man's Home WITHOUT a Warrant!
(RepublicanJournal.org) – Ever since President Joe Biden took office, many gun-loving Americans have been fearful for their Second Amendment rights. Biden is notoriously anti-gun, and he issued a number of executive actions imposing rules around the sale, use, and ownership of firearms shortly after getting into the White House last year. Now, it appears some federal agents under the Biden administration have adopted the president's way of thinking.
Recently, reports emerged of an interaction between agents with the Bureau of Alcohol, Tobacco, Firearms, and Explosives (ATF) and a Delaware man that have many Second Amendment advocates up in arms. Despite not having a warrant, two ATF officers came to the man's house and demanded to see his weapons, having been notified that he'd recently bought two guns. The agents said they were looking into straw purchases. A Delaware state police officer was also present.
Video: Warrantless ATF Agents Show Up at Delaware Man's Home, Demand to See His Guns https://t.co/kZBAEqkPVn

— Dolly_World (@dolly_note) July 21, 2022
The officers said they wanted to see the man's guns and cross-check the serial numbers on the weapons. They admitted he had done nothing wrong, but said they had to check out his purchase due to a general increase in gun violence. The man eventually obliged, at which point the officers checked the weapons and left, wishing him a good day.
Do you think the ATF agents were within their rights here, or were their actions an invasion of the homeowner's privacy?
Copyright 2022, RepublicanJournal.org