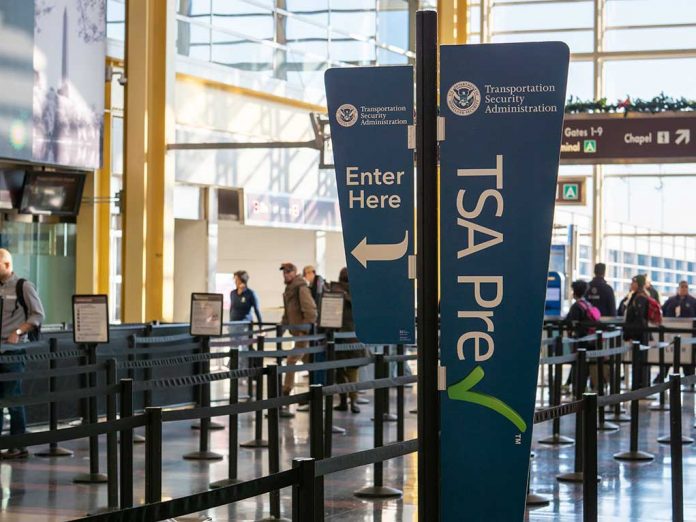 (RepublicanJournal.org) – By now, everyone is aware of the spiraling crisis at our southern border. Because of the Biden administration's laissez-faire immigration policies, including promising a path to citizenship for illegal aliens already living in the country, more and more undocumented migrants are attempting to cross into the United States. Authorities are worried about the effect on border communities, particularly as many illegal entrants may be trafficking illicit drugs.
Things have gotten so bad now that officials release undocumented migrants into the US. Some of these migrants do not arrive at the border with official IDs which are usually required to travel within the US on a domestic flight. According to Mark Morgan, who used to head up the CBP, border officials are likely making exceptions for such individuals, allowing them to travel without proper identification.
Feds exempting some illegal migrants from normal ID requirements on flights https://t.co/it6ZTKFk9q

— Frisch Report (@FrischReport) July 29, 2021
According to Just the News, Morgan pointed out that there are currently around 180,000 people crossing the border each month. Under those kinds of circumstances, he believes that there is only so much officers can do to inspect documentation properly.
The Transport Security Administration (TSA) says it generally attempts to contact the consulate of the migrant's home country if they do not have an ID. However, Morgan highlighted the reliability of this strategy depends on the country in question. According to him, border officials have essentially disregarded security protocols "to move illegal aliens through the country."
Copyright 2021, RepublicanJournal.org