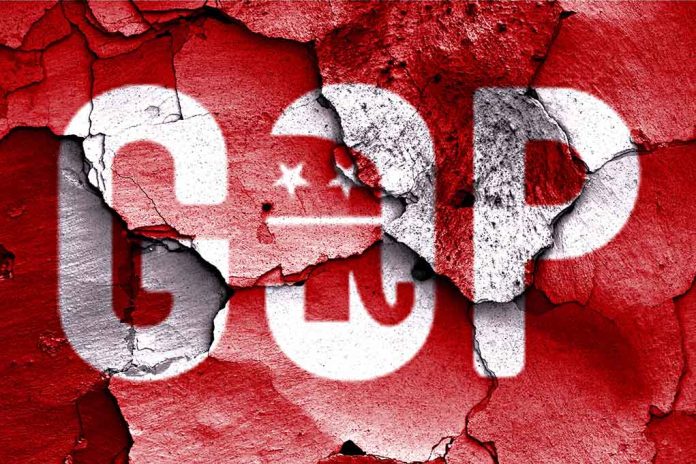 (RepublicanJournal.org) – After facing a devastating midterm cycle, Republicans are reconciling what went wrong. Many came to the conclusion that the common denominator in the many losses the GOP took during the election was former President Donald Trump. Now, conservatives are concerned that infighting within the party will divide the GOP and give Democrats an easy path to victory.
A Civil War Brewing
Despite eking out a slim majority in the House, Republicans slipped in the Senate as the midterms overall left the GOP in shambles. Many within the party blame Trump's endorsees for the poor performance and have called for new leadership. The former president announcing his bid for president in 2024 has also caused problems for the GOP, as it's now split between those who want a fresh face and those who want to stick with Trump.
The fear of many among the Right is that this divide will ultimately leave Democrats with an easy path to majorities in both chambers of Congress and the White House. If the GOP can't rein in its members and agree on a unified approach, it could result in Trump and MAGA Republicans refusing to support any candidate who isn't the former president.
The same is true for the members who don't want to support Trump, many of which might be hesitant to vote for him again. The GOP wants to focus on getting help from independent voters, something that's less likely to happen with the former president earning the nomination. A similar occurrence took place in 1964, when GOP voters were split between Nelson Rockefeller and Barry Goldwater, allowing Lyndon B. Johnson to easily win the White House.
Not Playing the Blame Game
Republican National Committee (RNC) Chairwoman Ronna McDaniel recently sat down with Stuart Varney of Fox News to discuss the midterms and why things didn't go the way Republicans were hoping. Varney asked McDaniel if she believed Trump was to blame for the dismal performance of the GOP on Election Day, but the RNC chair refused to point her finger at the former president.
Instead, McDaniel declared she wasn't interested in the "blame game," noting the need for conservatives to evaluate what happened on November 8. Varney argued the biggest factor was Trump, explaining that many of the former president's candidates failed to win their races. However, the RNC chairwoman stood her ground, asking how the GOP can earn the support of independent voters while urging Republicans to support others within their party.
McDaniel asserted that the current infighting wasn't doing favors for anyone involved, adding it wasn't going to help convince independents to vote Republican. The RNC chairwoman declared that if they wanted a chance at beating out the Democrats, then the Trump voters, McCain voters, and Romney voters would need to come together.
Copyright 2022, RepublicanJournal.org