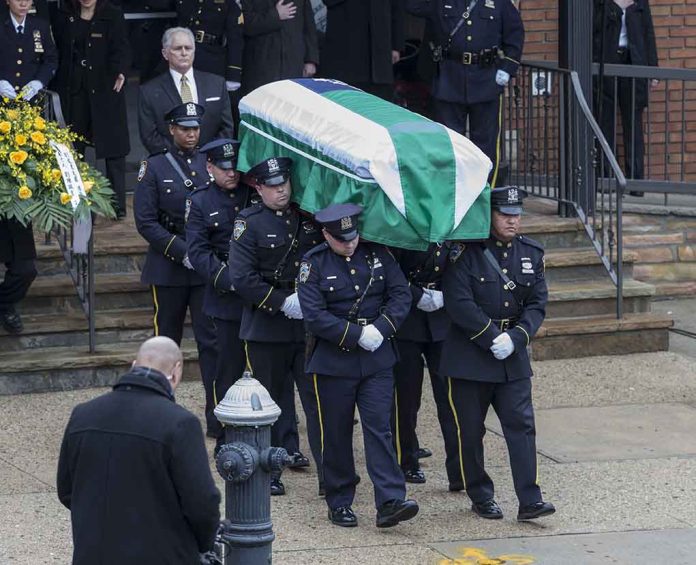 FBI Reveals Soaring Murder Rates 
(RepublicanJournal.org) – Everyone knows police officers have some of the most dangerous jobs in our society. Our men and women in blue risk their personal well-being every day to try to keep the rest of us safe. Alarming new statistics are showing that the job is more dangerous now than it's ever been.
FBI Director Christopher Wray appeared on CBS's "60 Minutes" on Sunday, April 24. During the interview, Wray discussed the growing problem of violence against police, stating 73 officers lost their lives in the line of duty in 2021. This number marks almost a 60% increase over the previous year.
As Wray noted, the figure adds up to one officer's death every five days. The FBI chief speculated that this trend is likely connected to the problem of violent crime as a whole. General murder rates across the US have been climbing significantly since 2019, the BBC reported.
Number of US police officers murdered up by 59%, FBI says https://t.co/GRCCbB8F7f

— BBC News (World) (@BBCWorld) April 25, 2022
Wray went on to discuss the problem of ambush-style attacks against law enforcement personnel. Though he didn't specify how many officers died in these kinds of attacks in 2021, he did claim there was an "alarming" number of incidents of this nature.
This problem doesn't appear to be going away in 2022. According to a BBC report on this story, 17 officers died from gunshot wounds in the first three months of the year.
Copyright 2022, RepublicanJournal.org