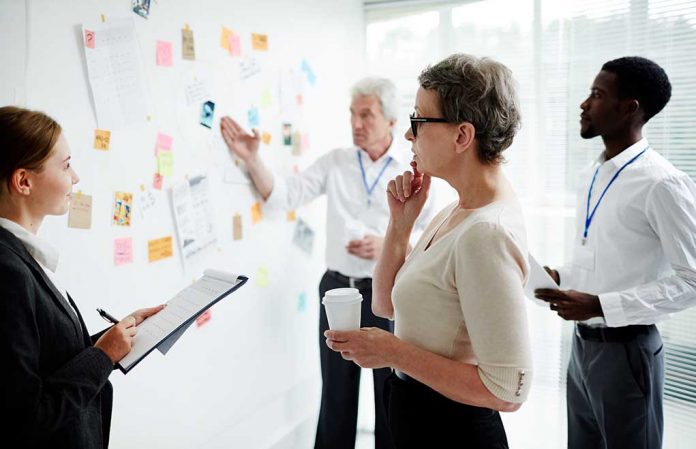 (RepublicanJournal.org) – President Joe Biden has come under increasing pressure in recent months to declassify documents related to the September 11 attacks' investigation. The families of those killed on that tragic day believe Saudi Arabia may have been complicit in the acts, and they want clarity on the matter. On Saturday, September 11, 2021, the FBI released a newly declassified document dealing with this possibility.
To mark the 20th anniversary of 9/11 and to ensure that future generations never forget, Breitbart News offers this visual chronicle of the day that changed the world forever and the 20 years of war that followed. https://t.co/djjcPiL1At

— Breitbart News (@BreitbartNews) September 12, 2021
The FBI supplied the heavily redacted 2016 report about a 2015 interview with a man who frequently contacted Saudi nationals living in America who offered support to some of the hijackers. The document reportedly provides insight into how Al-Qaeda carried out its activities in the United States and strongly suggests the terrorist group had the backing of the Saudi government.
The Saudi government maintains its innocence concerning the 9/11 coordinated attacks. Saudi ambassadors welcome the report's declassification and claim to support full declassification of 9/11 investigation records. Embassy officials believe greater transparency will reveal accusations against their government to be "baseless allegations."
Surviving family members of those who died on 9/11 also welcome this development. Brett Eagleson, who lost his father in the attack on New York City's Twin Towers, said the action was bringing us closer to "truth and justice."
Copyright 2021, RepublicanJournal.org