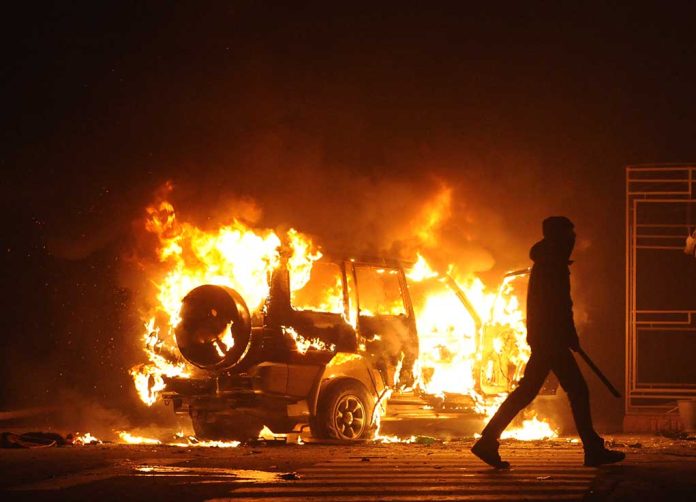 (RepublicanJournal.org) – Debate has surrounded the antifascist movement, commonly known as "Antifa." Many people, including individuals who claim to belong to Antifa, regard it as a group or organization. Yet, others think it's closer to a movement or ideology rather than a strictly defined order. The Biden administration, particularly its law enforcement wing, is firmly in the latter camp.
Last year, FBI Director Christopher Wray testified to the House Homeland Security Committee, saying he did not believe Antifa was a proper organization but rather an ideological movement. While he acknowledged the threat Antifa posed was real, he said the FBI would continue to investigate Antifa members as individuals rather than members of a distinct group. President Joe Biden echoed this position while on the campaign trail last year.
After antifa arrests, FBI director under fire for denying violent militants are an 'organization' | Just The News https://t.co/eXnSx5nZkC

— Just the News (@JustTheNews) December 10, 2021
Now, Wray and the FBI, in general, are under fire for holding this position. Last week, prosecutors in San Diego issued charges against seven individuals with self-professed allegiances to the antifascist movement. The individuals stand accused of eight assault offenses between them. Authorities accuse the Antifa members of using pepper spray, sticks, flag poles, and other makeshift weapons in January against a peaceful crowd at a pro-Trump "Patriot March." Video evidence shows the attacks were one-sided and unprovoked.
What do you think? Is Antifa just a shared ideology, or do authorities need to start treating it as an organization?
Copyright 2021, RepublicanJournal.org