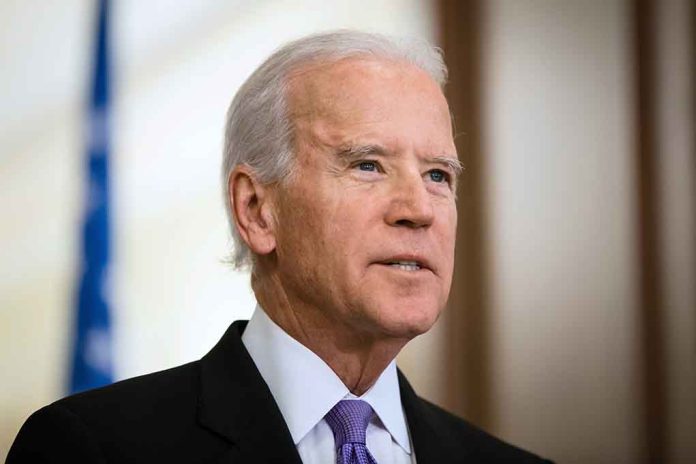 Biden's Latest Interview Misses the Point Entirely
(RepublicanJournal.org) – On August 26, 2021, extremists in Afghanistan sent a suicide bomber to the Kabul airport during US evacuations, killing 13 US service members and about 170 Afghans. The chaotic withdrawal from the Middle East drew much controversy over President Joe Biden's moves and the responsibility he bears for the people who died that day.
One year after the devastating attack, the father of a Marine who died during the explosion wants to know why the US leader was yucking it up with comedian Jay Leno on such a solemn day. The grieving man felt the president should have used that time honoring the deceased US service members on the anniversary of their deaths.
Joe Biden Has 'a Lot of Fun' with Jay Leno's Cars on Anniversary of Kabul Bombing: Slain Marine's Dad Slams as 'Tone Deaf' https://t.co/3HOfsmZ6wT

— ConservativeLibrarian (@ConserLibrarian) August 28, 2022
Biden spent part of the day with the TV host taping an episode of "Jay Leno's Garage," fawning over Leno's corvette and talking about electric vehicles. Meanwhile, the father of Sergeant Taylor Hoover, USMC deceased, spent his time at Arlington National Cemetery in Virginia visiting his boy.
The president released a statement about the bombing, remembering the fallen and expressing his gratitude for their ultimate sacrifice. Mr. Hoover didn't feel the release was enough and was offended that the commander-in-chief enjoyed a light-hearted time while so many families paid tribute to their murdered loved ones.
White House Press Secretary Karine Jean-Pierre responded to the criticism, saying Biden "feels deeply about the loss."
Copyright 2022, RepublicanJournal.org