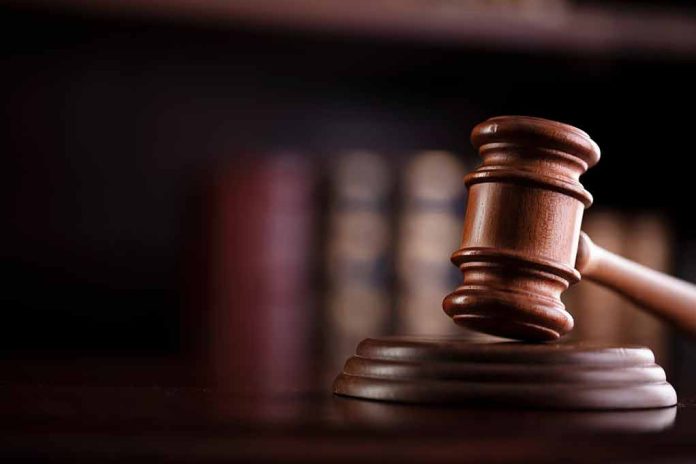 (RepublicanJournal.org) – A top fashion executive has been convicted of sexually assaulting four women. Peter Nygard, a Finnish-Canadian businessman, had been involved in the fashion industry for more than half a century.
Who Is Peter Nygard?
Peter J Nygard was born Pekka Juhani Nygård in Helsinki, Finland, on July 24, 1941. In 1952, he and his family emigrated to Canada. He went on to study business administration at the University of North Dakota, graduating in 1964. Then, in 1967, he founded the Nygård Apparel Manufacturing Company — which later became Nygard International — in Winnipeg, Canada. By 2009 he had an international headquarters in Times Square, NYC, and a Canadian one in Toronto, as well as a flagship fashion store also located in Times Square. By 2020 he had an estimated net worth of $900 million.
However, 2020 was the year it all started going wrong for Nygard. On February 13, ten women filed a class action suit against him, alleging that between 2008 and 2015 he had sexually assaulted them at his home in the Bahamas. He'd been accused of sexual assault at least three times before, but two of the alleged victims had refused to testify and he settled the third case. This time the plaintiffs claimed Nygard was running a sex-trafficking operation and that some of the victims had been minors when he assaulted them. The next day, the Bahamian police announced they were investigating four of the alleged crimes from the lawsuit. On February 20, 2020, the FBI raided Nygard International's New York offices.
The Net Closes
After the FBI raid, Nygard said he would step down from his company and sell off his stock holdings — but, the next month, a Canadian judge said there was no evidence he'd resigned or sold any stock. Days later, Nygard International declared bankruptcy. Then, on December 15, 2020, Canadian police arrested Nygard for extradition to the US on trafficking charges.
Now he's back in Canada, and on November 12, a jury at Toronto Crown Court found him guilty on four out of five charges that he'd trapped and assaulted women in a private bedroom suite in his Toronto office. Nygard is now 82 and uses a wheelchair, which might earn him some leniency in sentencing, but he also faces two more trials in Canada — and the prospect of extradition to the US for even more charges still hangs over his head. It looks like at least some of his victims will see real justice done.           
Copyright 2023, RepublicanJournal.org