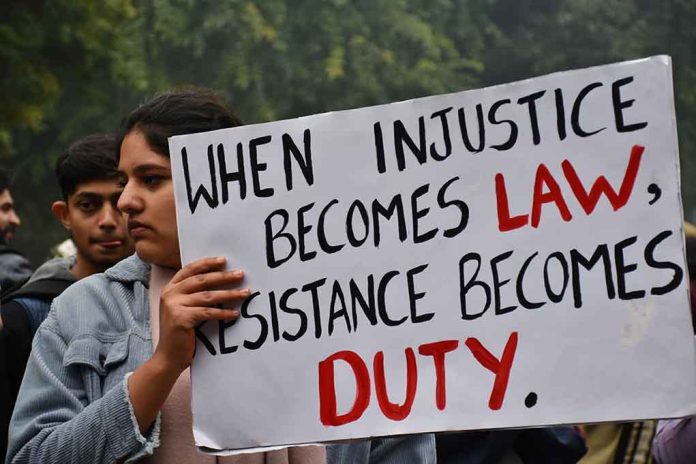 (RepublicanJournal.org) – President Joe Biden and his officials have not been afraid to take radical policy positions and effect controversial changes in our laws and systems over the last year. Unfortunately, these leadership choices have made the administration deeply unpopular in many pockets of American society. According to one legal scholar, the Biden Department of Justice has been among the worst offenders.
In a recent interview with "Just the News," Gene Hamilton expressed profound disappointment with the performance of Attorney General Merrick Garland. Hamilton, who worked as an adviser under Trump-era Attorneys General William Barr and Jeff Sessions, said he hoped Garland would use his position to work on law enforcement. However, Hamilton claimed, Biden's AG has instead chosen to use his platform to further ideological agendas.
Biden DOJ hurts Americans' trust by 'doing bidding of the radical left,' former official warns | Just The News https://t.co/430P2xERxO

— Just the News (@JustTheNews) February 21, 2022
Hamilton used the examples of the attorney general's efforts to contest voter ID laws and his use of the FBI to go after parents on school boards as evidence of his lack of concern for the values of ordinary Americans. He said the average citizen would reject these policies, and he also maintained that they would never have been allowed during previous administrations.
Do you agree with the steps Merrick Garland has taken as the attorney general? Do you trust the current Department of Justice to represent your interests?
Copyright 2022, RepublicanJournal.org