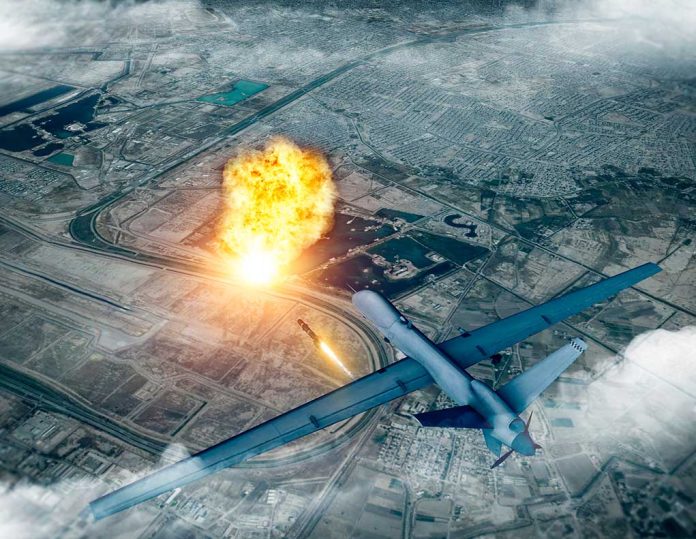 (RepublicanJournal.org) – In December 2019, an Iranian-backed paramilitary group killed US defense contractor Nawres Waleed Hamid while he was working in Iraq. Days later, then President Donald Trump ordered the US military to take out Iranian Quds Force Commander Qasem Soleimani. This show of strength sent Iran the message that the US would defend its people and strike back if necessary. Former Director of National Intelligence John Ratcliffe, who also served as a House Representative from Texas, recently told Fox News host Trey Gowdy that the current administration's weak stance is emboldening other nations like Iran to increase their strength.
On Sunday, March 26, Ratcliffe appeared on "Sunday Night in America" to discuss the strengthening relationship between China and Russia. During the conversation, he highlighted that the public talks between the two nation's leaders are "more than rhetoric." In the words of Ratcliffe, Chinese President Xi Jinping and Russian President Vladimir Putin are clearly trying to usher in a "new world order."
Iranian attacks on US forces illustrates the projection of 'weakness' from Biden admin: John Ratcliffe https://t.co/yLnrMuEqUw

— Fox News (@FoxNews) March 27, 2023
Ratcliffe emphasized that the two rising powers have changed "how they and their allies treat the US," highlighting their increasingly disrespectful attitude. For example, Saudi Arabia did not join the Abraham Accords but opted to enter a Chinese-organized deal with Iran. Similarly, India has boosted its "trade with Russia by 300% since the start of the Russian invasion of Ukraine" according to Ratcliffe.
All in all, the former Director of National Intelligence emphasized how China and Russia are asking the rest of the world to "bet on [them]" rather than side with the US moving forward. He also noted that after President Joe Biden pulled American troops out of Afghanistan, Russia, China, and Iran, the opposing leaders "saw weakness" in President Biden and began to test him.
Ratcliffe compared Trump's strong stance on international politics with Biden's weak policies, which have allowed these nations to embolden themselves. He covered how after Trump took out Soleimani, there was a "precipitous drop" in aggressive attacks until Biden took office. If POTUS does not put on a strong front soon, these nations will likely grow in power and bring more government influence in the process.
Copyright 2023, RepublicanJournal.org