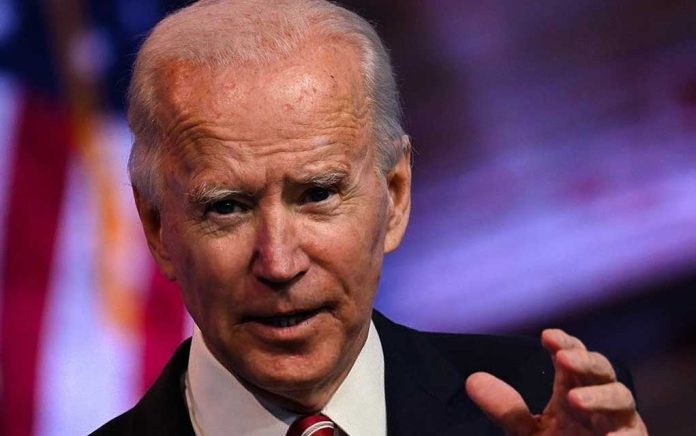 (RepublicanJournal.org) – Rep. Jim Jordan (R-OH), the chair of the House Judiciary Committee since the Republicans took back the chamber, has announced he will lead an investigation into President Joe Biden. The news follows the revelation Biden had classified documents in his possession from his vice presidency. Attorney General Merrick Garland has also appointed a special counsel to look into the situation. However, one former senior official with the FBI believes the Department of Justice should do what it can to avoid furthering investigations into the president's questionable activities.
On Friday, January 13, Andrew McCabe joined CNN's Anderson Cooper on the network's "Anderson Cooper 360" show. McCabe is CNN's chief legal analyst and formerly served as the FBI's deputy director. Responding to a question from Cooper regarding the likely impact of the upcoming House Judiciary Committee investigation into the matter of Biden's alleged mishandling of classified documents, McCabe shared his view that the DOJ should "take a very hard line" against the Republican-led probe.
Hold every obstructing bureaucrat bastard in contempt, starting with Garland!  Lawless bums!https://t.co/dirASHcN2S

— Mark R. Levin (@marklevinshow) January 14, 2023
McCabe pointed out that legal precedent would support a decision by the DOJ not to share information with Congress that was the subject of an active criminal investigation. This precedent, he claimed, leaves the DOJ in a "very strong position" to refuse to share important data for the purposes of Rep. Jordan's probe.
The analyst did go on to acknowledge that this strategy could cause problems for the DOJ. He noted that the House Judiciary Committee could issue subpoenas against department officials, potentially beginning a fight that could end up in front of a judge and cause "additional distraction." However, he added it would be a "separate but related set of stressors."
As the various probes into this matter unfold, the American voting public could see issues that will irreparably damage Joe Biden ahead of his presumptive bid to reclaim the Oval Office in 2024.
Copyright 2023, RepublicanJournal.org