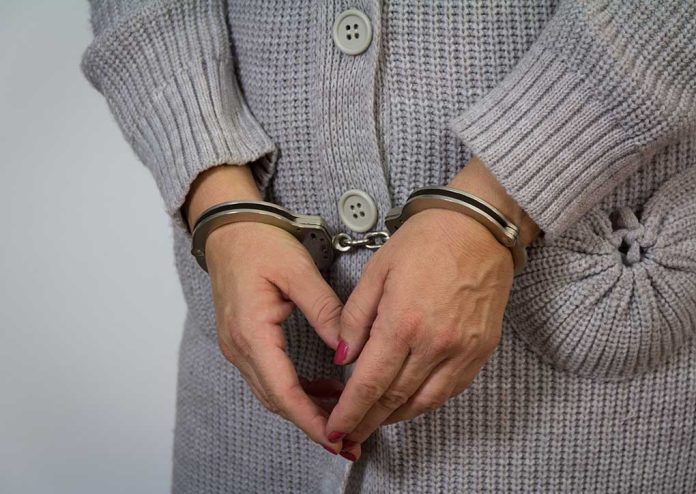 (RepublicanJournal.org) – Samuel Brinton, the queer activist who made headlines in February 2022 for being among the first "non-binary" officials to work in the White House, has made the news once more — but this time, it's for a reported theft. Brinton has faced charges on two previous occasions for leaving airports with stolen women's suitcases. The engineer, who uses they/them pronouns, lost their job over the scandal. Now, the former deputy assistant secretary of the Office of Spent Fuel and Waste Disposition in the US Department of Energy could face some serious prison time.
Non-binary ex-Biden nuclear official Sam Brinton arrested for being 'fugitive from justice' https://t.co/oO3piDt9JA pic.twitter.com/U8J8T6G13S

— New York Post (@nypost) May 18, 2023
The Daily Wire reported that police took Brinton into custody on May 17 after executing a warrant to enter and search the suspect's home. Officers arrived in multiple unmarked vehicles for the unannounced evening visit, and they left roughly an hour later, at about 10 p.m., with the former Washington, D.C., official "in handcuffs."
Judge Victor Del Pino refused Brinton's release during a hearing the next day and ordered the suspect's extradition to Virginia to face grand larceny charges. Police say the accused stole fashion designer Asia Odorous Khamsin's luggage in 2018 while at Reagan National Airport, leaving with several hand-made garments designed for an upcoming fashion show.
Khamsin later spotted one of her dresses on Brinton in an online picture. She tweeted side-by-side images of her one-of-a-kind creation and the suspect wearing the exact same piece of clothing, noting she'd lost the bag containing the dress and pieced everything together after seeing a Fox News release about a previous theft.
Brinton entered a plea of no contest to stealing another woman's luggage from the Las Vegas, Nevada, Harry Reid International Airport in July 2022, taking a felony charge down to a misdemeanor, according to The New York Post. The former official also made a deal in April 2023 after authorities caught Brinton stealing luggage from Minneapolis-St. Paul International Airport the previous year. The plea agreement required Brinton to submit to a mental health evaluation. They could have served up to five years in prison if they'd taken the case to trial.
Copyright 2023, RepublicanJournal.org