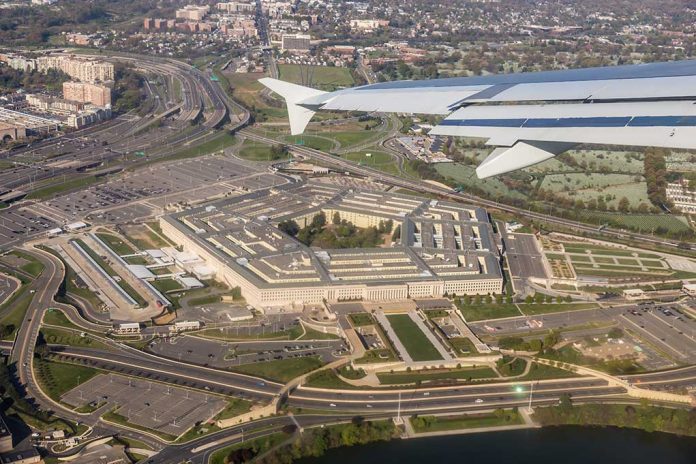 Equity Chief BUSTED at Pentagon – Her Secret Is Out!
(RepublicanJournal.org) – Despite being in charge of encouraging the Department of Defense (DoD) to be more inclusive, diverse, and equitable, Kelisa Wing doesn't practice what she preaches. Fox News recently exposed the DoD's Education Activity (DoDEA) chief diversity, equity, and inclusion (DEI) officer for having anti-white sentiments. Wing has a history of tweets that target Caucasian people.
'Woke' Department of Defense equity chief writes anti-White posts: 'Exhausted with these white folx'
The diversity chief at the Department of Defense has written children's books on defunding the police, BLM and White privilegehttps://t.co/x1XRvVuzYx #FoxNews

— Tom Fitton (@TomFitton) September 14, 2022
In 2020, Wing wrote that she was tired of "White Folx" on Twitter. In another tweet she claimed a woman had the "Caudacity," a term to describe a Caucasian person with the audacity to insist black people can be racist as well. The DoDEA officer stated the notion was impossible because minorities have no power. Not very inclusive.
Wing has also helped author children's books such as "What Does It Mean to Defund the Police?" and "What Is the Black Lives Matter Movement?" The writer asserts the riots that ensued after the death of George Floyd were peaceful protests. She has called herself a "woke administrator" and mentioned the honor she feels for doing work that causes "good trouble."
Does Kelisa Wing sound like the kind of person who should be in charge of educating K-12 in the DoD community? Since the exposure, the DEI officer has set her Twitter account to private so only followers can see her posts. Should this self-proclaimed woke administrator continue to hold her position?
Copyright 2022, RepublicanJournal.org