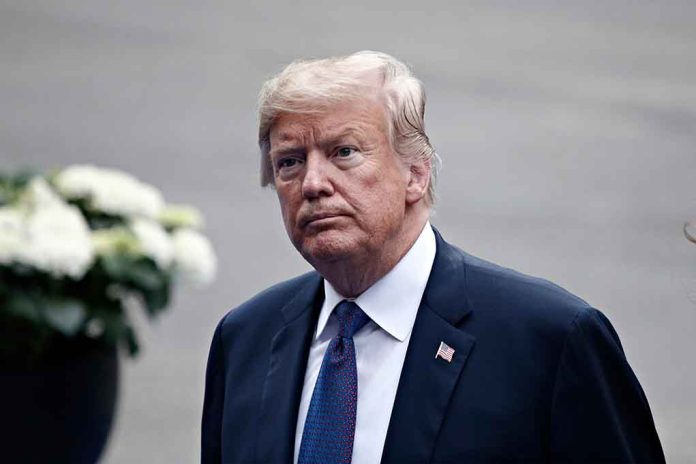 (RepublicanJournal.org) – E. Jean Carroll returned to the stand for a third day of testimony on Monday, May 1. She accused former President Donald Trump of raping her in the mid-1990s but remained silent about the alleged attack until 2019. She defended her reputation in court as the MAGA leader's lawyer led his cross-examination.
E. Jean Carroll defends her reputation in Trump rape accusation case – The Washington Post https://t.co/qTvapiAdR8

— Marylou von Heyman (@heyman_von) May 1, 2023
Carroll filed two civil suits against Trump. The first, which she began in 2019, was a defamation case in response to the former president's public statements against her allegations. A technicality leaving government employees immune against defamation cases has tied up that lawsuit in the courts. Carroll's legal team must prove the popular Republican was responding as a private citizen — not the sitting president — when he spoke out against her, or the judge will have no choice but to dismiss it. As of now, that lawsuit remains in limbo.
The current case, which Carroll initiated in 2022, came after New York passed a law allowing survivors of sexual assault to sue alleged perpetrators years after suffering attacks. The plaintiff claims Trump "forcibly raped and groped her," according to The Washington Post. She said she didn't report the incident at the time for fear of possible backlash, defining herself as "a member of the Silent Generation." Carroll added she regretted waiting so long to come forward.
Joe Tacopina, Trump's lawyer, accused Carroll of fabricating the event, noting similarities between her account and an episode of "Law & Order: SVU." She flatly rejected the notion. The attorney also confronted the plaintiff with a passage from her book, which stated she "never suffered" as a result of the alleged rape. Carroll responded she'd attempted to paint a public persona who was optimistic and unhindered, but privately she struggled against issues she wasn't yet willing to face. She claims the droves of witnesses who came forward against Harvey Weinstein and the movement that followed motivated her to become transparent about her experience.
Copyright 2023, RepublicanJournal.org