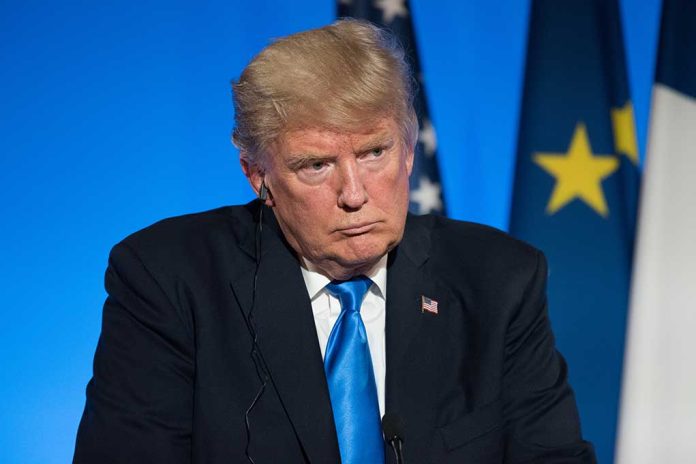 (RepublicanJournal.org) – Former President Donald Trump made the long-awaited announcement back in November 2022, while at his Mar-a-Lago estate in Florida, that he's running again for president. If he succeeds in this effort, he will be the first commander in chief to win a non-consecutive second term in the White House — the first since Grover Cleveland. The 45th president kicked off his campaign after a few weeks of laying low, posting on Truth Social and giving speeches in New Hampshire and South Carolina. He shared a warning that World War III could be on the horizon. 
On Friday, January 27, Trump posted a video on his social media platform, Truth Social, where he highlighted that the word "nuclear" has been tossed around a lot by heads of state and the media. He claimed that his administration never used the word, and that "World War III would be a catastrophe." 
https://twitter.com/RonFilipkowski/status/1619043904405540864
After predicting a horrific war, Trump emphasized that he would ensure the United States had "unmatched technology and unrivaled strength" in order to take on our foes. He vowed that if Americans elected him as commander in chief again, he would build a missile defense system like Israel's Iron Dome to protect the nation from various attacks.  
On Saturday, January 28, Trump spoke in Columbia, South Carolina, to rally voters for his campaign there. During his speech, he touched on numerous political topics including President Joe Biden's removal of US troops from Afghanistan, which he called a "disgrace." He also claimed he spoke with Abdul, a leader of the Taliban, whom he told he would "hit […] harder than anybody has ever been hit in the history of our country." 
As Russia continues to spout nuclear threats at the West and Ukraine, President Donald Trump is reminding Americans just how he would react in such a situation. Through his strong dialogue, the White House hopeful is putting forth a campaign based on military strength and well-built defenses. 
Copyright 2023, RepublicanJournal.org