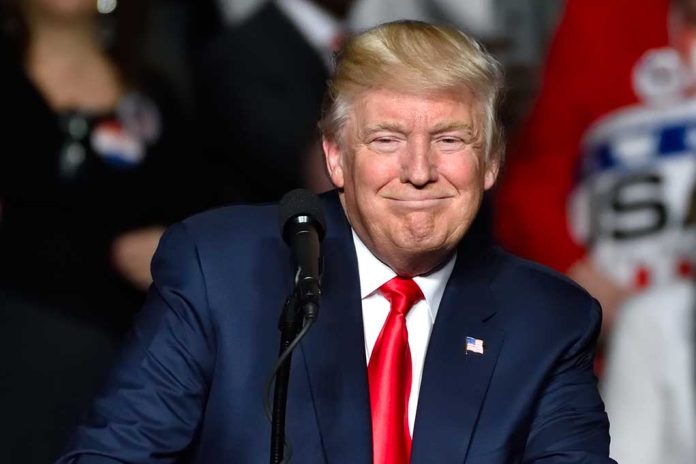 (RepublicanJournal.org) – Former President Donald Trump has remained relatively quiet since announcing his candidacy for president and declaring "America's comeback starts right now." However, Trump recently hyped supporters while intriguing critics when he mentioned he would be making another announcement just one month after telling the world he was oficially running again.
Trump posted a video on his Truth Social account of him, where he declared, "America needs a superhero." A cartoon depicting the former leader as one with lasers shooting from his eyes appeared on the screen followed by the date of his "major announcement." Many viewers speculated what the former president could be gearing up to do. Some thought he might be appointing a running mate or had decided to run as an independent.
Supporters and opponents had to wait a day before learning what Trump's big news was. The former president declared he was launching non-fungible tokens (NFTs) of the cartoon depicting him as a superhero and various other characters for $99 each.
Former US president Donald Trump announced the launch of his new "Donald Trump Trading Cards" NFTs (non-fungible tokens) on Thursday.#NFT | #Trump | #USAhttps://t.co/s0TlW4DIRM

— The Jerusalem Post (@Jerusalem_Post) December 15, 2022
Trump again took to his Truth Social account to announce the launch of the NFTs, which he described to be similar to baseball cards, "but hopefully much more exciting." He urged his followers to get the items while they were available, claiming they would likely sell very quickly. The former president later declared his supporters made history, claiming all the NFTs were sold out and offering congratulations to the people who bought them. The virtual cards are not connected to Trump's 2024 campaign according to The Hill.
Copyright 2022, RepublicanJournal.org