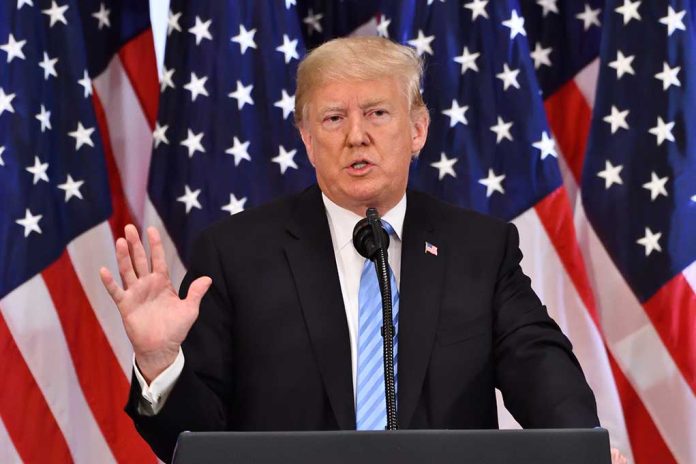 (RepublicanJournal.org) – The mainstream media never retreats from an opportunity to criticize former President Donald Trump. Recently, various outlets reported the former president circulated an email to his supporters seeking campaign funding to build a new private airplane. Trump disputes this narrative, and he has now set the record straight publicly.
Trump gave an exclusive phone interview with The Hill on Monday, March 14 in which he insisted he was not using campaign funds on a new airplane. He said he was still in possession of the same plane he used during his 2016 presidential campaign. He also said he did not see the campaign email that started this controversy before his team sent it.
Trump's jet recently had to make an emergency landing following the failure of one of its engines. In the days following that event, Trump's team sent out a fundraising email that mentioned the construction of a new jet. However, as the former president pointed out during Monday's interview, the email did not explicitly ask supporters to pay for a new airplane.
Trump: I am not using campaign funds for new plane https://t.co/DlxY0H9e79 pic.twitter.com/Oy2y4VE1YF

— The Hill (@thehill) March 15, 2022
Following The Hill's publication of their initial report about Trump's team seeking donations specifically for a new airplane, a Trump representative contacted the publication seeking a retraction. The Hill amended the article to highlight that the email had not sought donations for the plane directly. However, Trump felt the retraction was insufficient and gave an interview with The Hill to state his side of the story.
Copyright 2022, RepublicanJournal.org