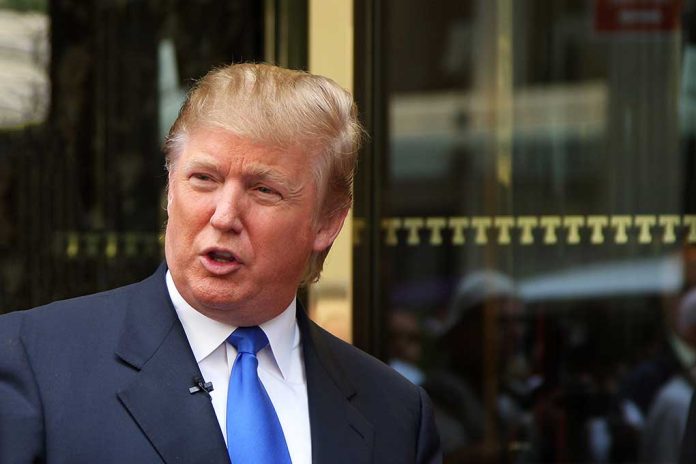 (RepublicanJournal.org) – Last week, former President Donald Trump captured media attention across the world with the unveiling of his plans for a new social media platform called TRUTH Social. The network, which will fully launch early next year, will reportedly stand in opposition to left-leaning Big Tech firms, such as Facebook and Twitter. This news reverberated through the tech and media industries, and it's now making a big splash in the investment world, too.
It started with an announcement that Digital World Acquisition Corp. would merge with Trump Media & Technology Group. Demand among investors for the new company's stock instantly skyrocketed, driving its value up to around $12 billion.
Analysis: From zero to $12 bln; investors chase Trump stock hype https://t.co/TUhmP4yWXm pic.twitter.com/72dRlbnsEd

— Reuters Business (@ReutersBiz) October 25, 2021
The sudden surge partly stems from enthusiasm among Trump supporters about the potential of the project. The business acumen of the man in charge only furthers excitement. Yet, it's also the product of speculation, with some traders simply riding the positive wave behind the stock to make a profit.
Of course, this approach means the security will likely fluctuate considerably in value as short-term traders exit their positions. Stock prices dropped sharply on Monday before almost immediately rebounding a short time later.
Donald Trump's new project is causing plenty of hype. Will it live up to expectations for his supporters and investors alike? Those who are already invested certainly hope for the best.
Copyright 2021, RepublicanJournal.org