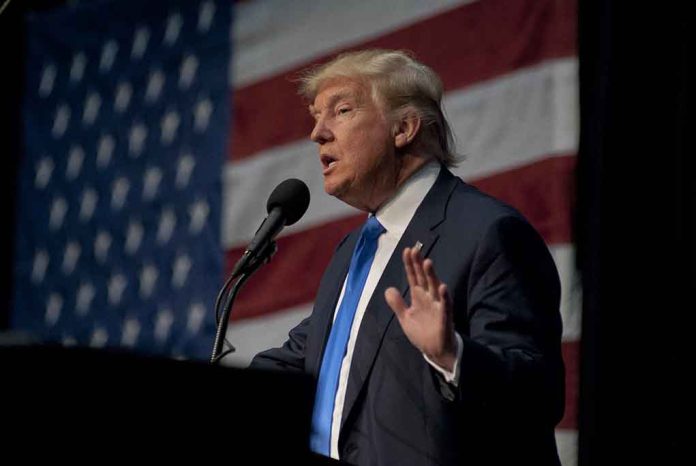 Donald Trump Makes SURPRISE Visit – Reveals Something Important!
(RepublicanJournal.org) – On May 21, former President Donald Trump spoke at the Conservative Political Action Conference in Hungary via video message. During the surprise address, the previous US leader noted that the United States is facing issues with "communism" and "socialism."
Trump has described how his country is facing the issues of "socialism" and "communism" in his surprise address to CPAC Hungary. https://t.co/Dio9oaAYu3

— Breitbart News (@BreitbartNews) May 22, 2022
His brief message also included a hearty congratulations to Hungary's Prime Minister Viktor Orbán for recently re-winning his position in the country for the fourth time. Trump said the prime minister was doing a great job and should keep up the fight, stating they would "be together" one day soon.
Orbán spoke to the crowd the same day, sharing a detailed plan for how Republicans in the United States could build power and maintain the stronghold in the country. He mentioned how Fox host Tucker Carlson was a friend because he dares to share Conservative views regardless of any flack he may receive by doing so.
Carlson also appeared via video, stating his admiration for Hungary whilst also speaking about the country's beauty, as well as how much care they have for the citizens who live there.
CPAC will meet in Brazil next before returning to the States for a gathering in Texas toward the end of the summer.
Copyright 2022, RepublicanJournal.org