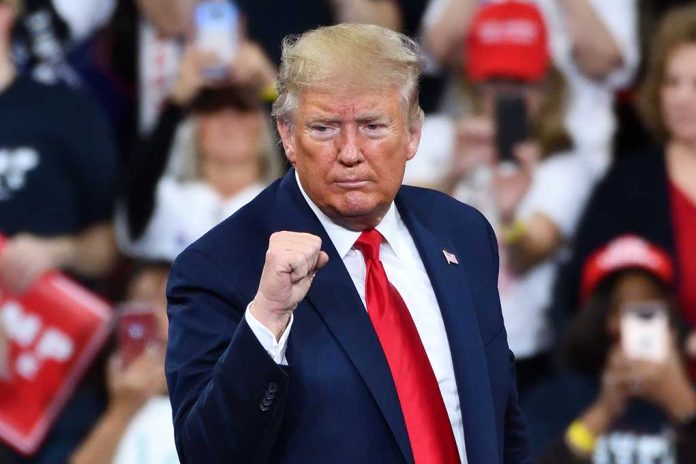 (RepublicanJournal.org) – In January 2021, Facebook removed then-President Donald Trump from both Facebook and Instagram in the wake of the January 6 riot at the US Capitol Building, falsely claiming Trump provoked the incident. The company, now known as Meta, admitted that decision was made under "highly unusual circumstances." Company officials recently provided details regarding their decision to suspend a sitting president's accounts. They also announced that the 45th president can return to the platforms in the coming weeks.
On Wednesday, January 25, Meta announced that it was reinstating Trump's profiles on Facebook and Instagram to let Americans hear from politicians and "make informed choices at the ballot box." The statement detailed the suspension that began two years ago, highlighting that the company's Oversight Board investigated the decision and decided the ban should hold for two years.
Breaking News: Donald Trump's Facebook and Instagram access will be reinstated in the coming weeks, ending a two-year ban, Meta said.https://t.co/RRfYEQlkAf

— The New York Times (@nytimes) January 25, 2023
Now that two years have passed, the company will allow Trump to take back his accounts. However, it warned that he must follow the platforms' published Community Standards and repeated offenses would produce "heightened penalties." Meta also noted that it would evaluate potential violations and decide whether or not to take down a post if it goes against the site standards.
However, the company did say that it may opt to leave up a post that violated the standards if "there is a public interest… that outweighs any potential harm." Meta said it would deal with these kinds of issues on a case-by-case basis. They also confirmed other mechanisms to monitor Trump's activities on the platform would be implemented.
Meta did not specify a specific date for the official reinstatement. While major platforms like Instagram and Facebook reach enormous amounts of people, Trump hasn't indicated whether he would use either platform. Twitter recently reinstated his account, but so far, he hasn't posted any tweets. Currently, he's limited his social media engagement to his Truth Social platform.
Copyright 2023, RepublicanJournal.org