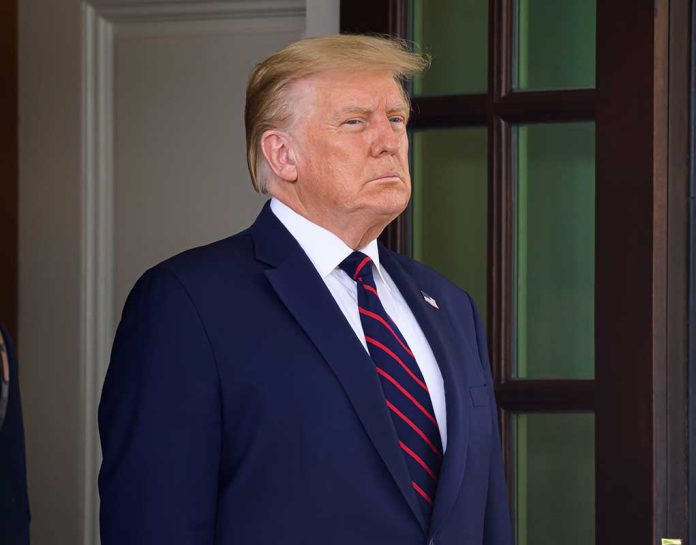 (RepublicanJournal.org) – Despite having been a private citizen for more than a year now, former President Donald Trump remains a vitally important figure in the world of US politics. In one of his highest-profile media engagements since leaving the White House, he gave an interview with Piers Morgan of "Good Morning Britain." However, it looks like the former president is unhappy with how the interview unfolded.
In a clip of the interview Piers Morgan released on Wednesday, April 20, you can see the president appearing to react angrily to Morgan's suggestion that President Joe Biden won the election of 2020 fairly. Trump then indicates an intention to "finish up the interview" and directs someone to "turn the camera off," also using the words "very dishonest."
****BREAKING NEWS****
👇👇👇 pic.twitter.com/WdJnPJyMwG

— Piers Morgan (@piersmorgan) April 20, 2022
Now, the former president is saying the video in the tweet does not properly represent what actually happened during the recording. Through Taylor Budowich, his personal director of communications, Trump released a statement saying Piers Morgan tried to "unlawfully and deceptively edit" the interview.
45: Piers Morgan, like the rest of the Fake News Media, attempted to unlawfully and deceptively edit his long and tedious interview with me. pic.twitter.com/5wtzdJ0xh2

— Taylor Budowich (@TayFromCA) April 21, 2022
Trump also went into detail on his thoughts about election fraud in the statement, referring to a pair of upcoming documentaries that he said will provide "massive and irrefutable" evidence of voter tampering.
Copyright 2022, RepublicanJournal.org