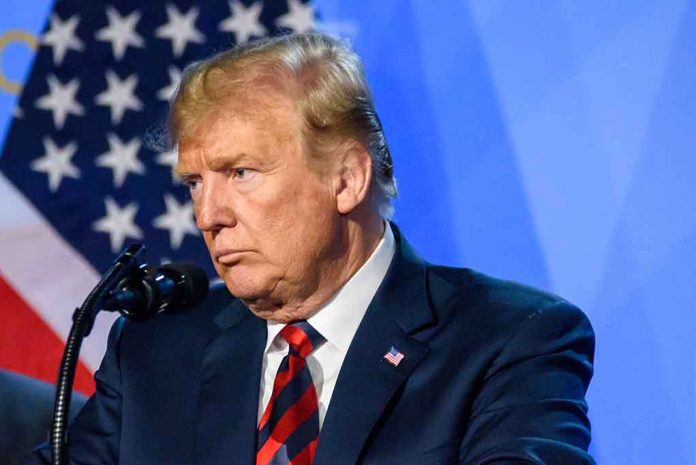 (RepublicanJournal.org) – Former President Donald Trump is the only major name to have announced a bid for the 2024 presidential race. He is using this time as the sole candidate to share his views on a myriad of political topics including Russia's continued war in Ukraine. During his campaign kickoff event in New Hampshire, the 45th president told attendees he could "solve" the ongoing conflict "in 24 hours" and "keep America out of foolish foreign wars."
Trump told New Hampshire Republicans that he believes the Ukraine-Russia war would not have happened if he had been in charge of the US. He described his leadership style as "peace through strength." The one-term American leader repeated these thoughts on his platform, Truth Social, claiming he could "negotiate an end to this horrible and rapidly escalating war."
'My personality kept us OUT of war': Trump says MSM and Hillary claimed he'd cause war, but he could solve Ukraine in 24 hours https://t.co/vo7v7zbn9q pic.twitter.com/jbfrqjb9bf

— ✟ Right Scoop ✟ (@trscoop) January 28, 2023
Donald Trump also took to Truth Social to share what he predicts the trajectory of the war in Ukraine will be. He wrote, "first come the tanks, then come the nukes." This is a clear comment on President Joe Biden's decision to send 31 Abrams tanks to Ukraine after months of its leadership making the request.
On the campaign trail, Trump continues to highlight how he would be different from his opponents, whether they were Biden or even Florida Governor Ron DeSantis (R). He also confronted rumors other opponents have spread in recent election cycles, including the idea that he would start a war during his first few days in office. He denied the allegation by insisting his strong personality demanded peace instead of instigating wars.
While many aspects of President Trump's 2024 presidential campaign reflect his previous two, some are different. Voters in 2016 and 2020 saw many large rallies with thousands of people showing up to support him. Trump is choosing to make smaller appearances this time around. While visiting South Carolina over the weekend, the former leader stopped at an ice cream and hamburger shop to support the local business and take photos with residents. Perhaps this new version of the same man will carry him to the White House one more time.
Copyright 2023, RepublicanJournal.org