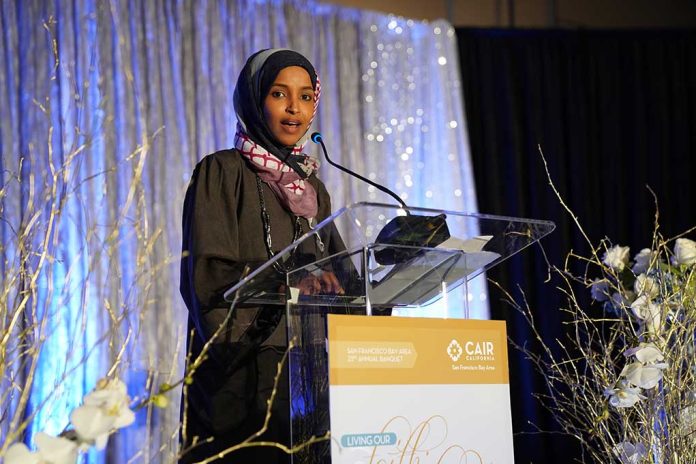 Ilhan Omar's CHALLENGER Reveals Plan – He Wants Her Seat
(RepublicanJournal.org) – Currently, Representative Ilhan Omar (D-MN) serves in the House for Minnesota's 5th congressional district, but she might have some stiff competition during the November midterm elections. Former Minneapolis City Councilmember Don Samuels doesn't think the legislator belongs in the seat, so he's decided to run against the incumbent. As a politician known for his tough-on-crime stance, his bid might be a welcome change to Omar, who supports dismantling the police force.
Who Is Don Samuels?
Samuels lives in North Minneapolis, serving on the city council for 11 years and for one term on the local school board. The Jamaican-born politician also threw his hat in the ring for mayor in 2013 but did not succeed in the quest. To keep himself grounded and close to the public, Samuels is committed to living in a low-income community — a practice he intends to continue after he becomes a congressman.
If elected, the challenger told the Minnesota Spokesman-Recorder that he wants to focus on the problems he sees regarding race and class by fostering positive relationships between citizens. Samuels also thinks it's essential for the government to ban assault rifles and enact "sensible gun laws" in the wake of the mass shootings of late.
As for abortion, the former city councilmember believes in a woman's right to choose, as he said 70% of Americans support that position, and he plans to work within Congress to make that a reality.
Although he doesn't want to defund the police, the representative-hopeful believes there's a need for some reform within the department.
Omar vs. Samuels
On the surface of the issues, it seems where the two Democrats mainly differ is regarding the men and women in blue, but Samuels sees a deeper divide. He questions whether Omar is on the Left at all, considering she regularly votes on the opposite side of the party.
For instance, the legislator didn't support the bill to increase police presence at the Capitol in Washington, DC, even after the events of January 6, 2021. He also pointed out that Omar voted against Congress' infrastructure bill, stating the measure would have given about $8 billion to their state.
Republicans have been very vocal about their opposition to the representative, but given the competition, they might not be happy with the alternative. Both Democrats agree on key issues like abortion and guns, so there may not be much of a difference for the Right between Omar winning another term or Samuels taking her seat. However, the possible change in representation may make it a bit easier for the Left to unite.
Copyright 2022, RepublicanJournal.org