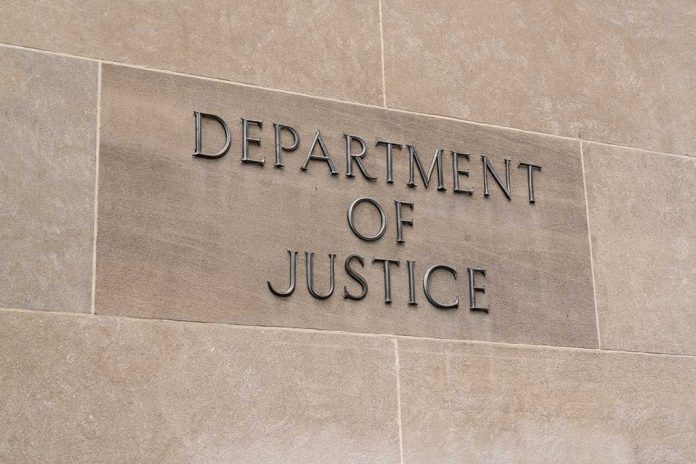 (RepublicanJournal.org) – Trump-era White House advisor Steve Bannon currently finds himself before the federal court system on charges of contempt of Congress. His trial will begin by next summer. In the meantime, both legal teams are engaged in the discovery process; each party requests access to data and documents. Unfortunately, reports suggest the Department of Justice (DOJ) isn't playing ball.
On Tuesday, December 7, American Greatness contributor Julie Kelly released a series of tweets regarding the discovery process in Bannon's case. As you'll see if you scroll through the thread, there are several abnormalities in the DOJ's approach.
Hearing up now on Bannon contempt of Congress charge. This is what Bannon's legal team wants under discovery from the government: pic.twitter.com/RWOFBxx4TQ

— Julie Kelly 🇺🇸 (@julie_kelly2) December 7, 2021
The Department is seeking protective orders in response to many item access requests from Bannon's legal team, including witness statements and information from law enforcement agencies about the events of January 6.
Bannon's lawyers say barring access to the items would severely limit their ability to use relevant evidence. However, the DOJ worries he will make some of the requested material public.
Paradoxically, the DOJ previously sought cell phone data from individual protestors present on January 6 despite calls from activists about privacy concerns. The court's decision in this matter could have severe implications for the case's outcome as a whole.
Do you think, given these revelations, that Bannon will get a fair trial? Or, will the DOJ follow the guideline of "rules for thee, but not for me?"
Copyright 2021, RepublicanJournal.org