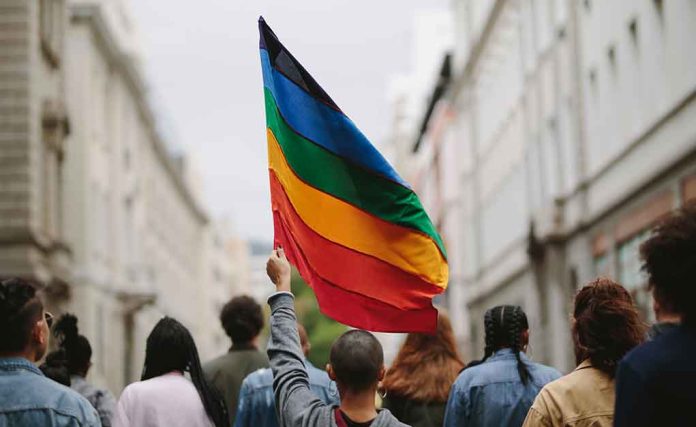 DOJ Launches Mysterious Project SUPPORTING LGBTQ+ Community – $1 MILLION Involved
(RepublicanJournal.org) – The proliferation of the LGBTQ+ movement in the United States has improved the quality of life for members of that community immeasurably over the years. However, LGBTQ+ advocates have also manipulated society's goodwill toward them to get away with various questionable activities and programs, including some that involve government funding. The most recent example of this abuse will reportedly see a subsidiary of the Department of Justice (DoJ) fork over $1 million.
$1 Million for a New National Resource Center
According to a recent publication on its website, the Office of Juvenile Justice and Delinquency Prevention (OJJDP), which operates under the umbrella of the DoJ, is funding a program for "juvenile justice practitioners." The scheme aims to provide services for "justice-involved LGBTQ+ and Two-Spirit youth" related to the interactions these individuals have with the criminal justice system.
The agency intends to hand $1 million to a third party that will build a "National Resource Center" for members of this community. This will provide "training and technical assistance," that will serve various stakeholders. It will also "respond to requests" from these stakeholders, including law enforcement officers and employees of juvenile detention centers and courts.
What Does "Two-Spirit" Mean?
The OJJDP's publication about this program does not define the term "two-spirit" despite the fact that most Americans are unfamiliar with the phrase. According to a Canadian group called Re:searching for LGBTQ2S+ Health, the term describes someone who has "both a masculine and feminine spirit." It also outlines that "two-spirit" is a designation traditionally used within Indigenous communities, and that it is interchangeable with "Western" terms like "gay, lesbian, bisexual, transsexual, transgender, [and] gender queer."
Is This Program Necessary Right Now?
Critics have been quick to point out the fact that this advancement comes at a time when many Americans are struggling to keep their heads above water financially. Inflation is at its highest level in decades, with basic consumer staples like gas and groceries among the commodities for which prices are rising most significantly. Low-income families are feeling the pain the most, and many are crying out for the Biden administration to take definitive action to help them.
Another potential issue surrounds the project itself. Americans have increasingly been expressing skepticism about the liberal push to promote LGBTQ+ topics to younger people, which is something this initiative likely aims to do.
Do you think this project is an acceptable use of taxpayer dollars?
Copyright 2022, RepublicanJournal.org