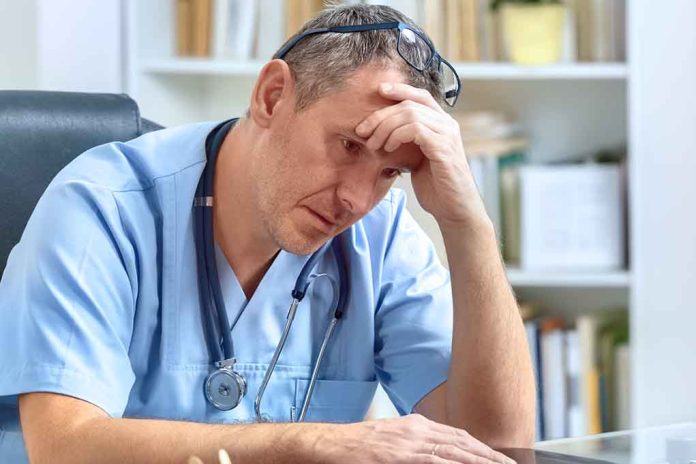 Doctors TARGETED in Proposed "Child Transition" Bill
(RepublicanJournal.org) – In March, the Department of Health and Human Services (HHS) Office of Population Affairs, part of the Biden administration, issued a document regarding gender-affirming care for young people. In response to the organization's position, several Republican legislators cosponsored the Protecting Minors from Medical Malpractice Act. This bill would give individuals who previously sought such care the right to sue their doctors in court for malpractice.
Details on the Bill
The legislation states that medical practitioners who perform gender reassignment procedures on children under 18 years old are liable for damages. Assuming the person grows to regret their previous decision and suffers physically, emotionally, or psychologically, they would have until the age of 48 to seek compensation from their doctor or doctors. Damages could include compensatory, punitive, injunctive relief, and attorney's fees.
The bill would also prevent doctors who engage in gender change practices from receiving any funding from the Department of Health and Human Services (HHS). Gender-affirming care subject to the new proposed law includes puberty blockers, hormones, and surgery.
Biden Administration Stance
Sponsors of the bill, Representatives Jim Banks (R-IN) and Doug LaMalfa (R-CA), said the legislation is necessary to give those affected the recourse to seek justice. The Indiana lawmaker said the Biden administration and other Democrats should have no problem with the bill if they really care about "gender-confused children."
President Joe Biden and his administration made their positions known in March, when they released their stance in a statement at The National Child Traumatic Stress Network. The document, along with the HHS sheet, makes it clear the administration does not believe gender-affirming care is mistreatment or malpractice but a necessary step to save the lives of transgender youth.
The documents include details about what the medical community sees as gender-affirming care, including body-altering top and bottom surgeries. While mostly reserved for the adult population, the HHS sheet shows these surgeries could apply to youths on a "case by case basis." While some of the procedures, like social affirmations and puberty blockers, are reversible, others are not.
In March, Biden released a statement on Twitter to transgender individuals, young and old, saying he had their backs. He even told parents of transgender youth that "affirming" their child's identity was necessary to ensure their safety.
To transgender Americans of all ages, I want you to know that you are so brave. You belong. I have your back. pic.twitter.com/mD4F0m3rU1

— President Biden (@POTUS) March 31, 2022
The president believes any laws targeting that particular community are inherently wrong, insisting every American should have equal rights.
Do you think the new legislation giving transgender youth an avenue toward justice is a good move?
Copyright 2022, RepublicanJournal.org