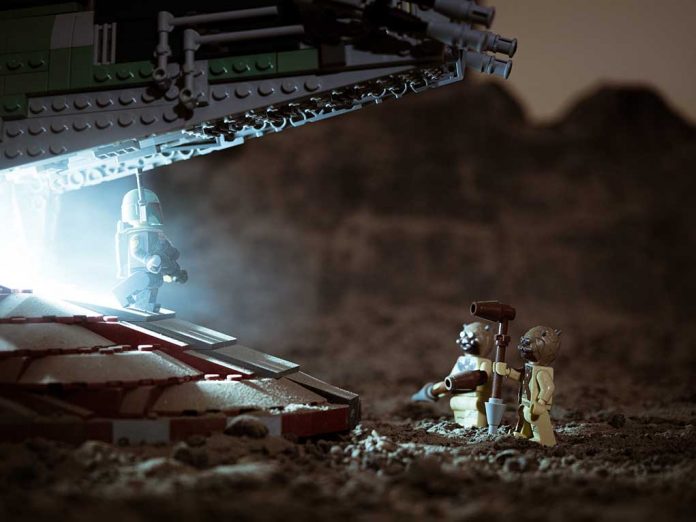 (RepublicanJournal.org) – Cancel culture takes a number of forms and is practiced by many individuals and organizations. The most famous examples of cancel culture revolve around canceled people, such as actress Gina Carano. Carano lost her job on Disney's "The Mandalorian" earlier this year after the company took issue with her controversial social media posts.
Staying on the theme of cancellations by Disney, the film and television giant took aim at another item of "controversy" this week, as the Daily Mail reported on Tuesday, June 29. The famous "Star Wars" character Boba Fett traditionally got from place to place in a space cruiser called the Slave 1. Because of supposed links between that name and the practice of subjecting people to forced labor, Disney has decided to rebrand Fett's vehicle as the Starship.
This development came to light with the release of a new Star Wars Lego set. The kit comes with instructions referring to "Boba Fett's Starship" rather than the original name of Slave 1. According to the Daily Mail, "The Book of Boba Fett," a television series set to air on Disney+ later this year, will also use this name.
Disney is 'changing the name of Boba Fett's iconic Slave-1 ship to the safer and more sanitized 'Starship' https://t.co/wkqw5uOr7f

— Daily Mail Online (@MailOnline) June 30, 2021
Once again, something entirely harmless has been done away with because a large corporation attempted to cozy up to Radical Liberals. How many more pieces of our shared culture will this nonsensical trend destroy before someone shouts stop?
Copyright 2021, RepublicanJournal.org