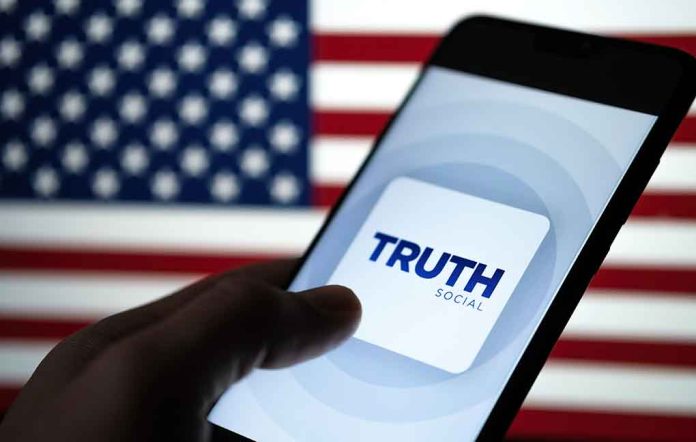 Truth Social Users Are Flocking Away, Report Finds
(RepublicanJournal.org) – A recent report from the conservative watchdog The Righting shows several right-wing sites are seeing reduced activity. Despite former President Donald Trump's social media site, Truth Social, being new to the scene, it also appears to be suffering from decreases in traffic.
Trump's Truth Social Losing Hundreds of Thousands of Users Per Month: Report https://t.co/OeFKAFao3U

— Mediaite (@Mediaite) November 29, 2022
According to the report, Truth Social has had a decrease in traffic to the website for two consecutive months. The site launched in February 2022 and saw its peak visitor count in August, with just over 4 million users. However, it lost visitors in September, when Truth Social only had 3.37 million. Then, in October, the site saw a decrease in traffic again, dropping to only 2.85 million visitors.
The decrease in traffic to Trump's social media site came around the height of the midterm elections, which left Republicans disappointed after their party's dismal performance. Howard Polskin, the founder of The Righting, told Confider the decrease indicates people are losing interest in the former president. Polskin went as far to say that if the declining trend continued, Trump might go back to Twitter so he could reach more people.
Truth Social isn't the only right-wing site to see a decrease in traffic. The report also reflected year-over-year losses for Fox News, a 21% decrease from 2021; Newsmax, with a -36% change from 2021; Daily Wire, showing a 5% drop compared to 2021; and the Western Journal, which had 25% fewer visitors compared to 2021.
Copyright 2022, RepublicanJournal.org