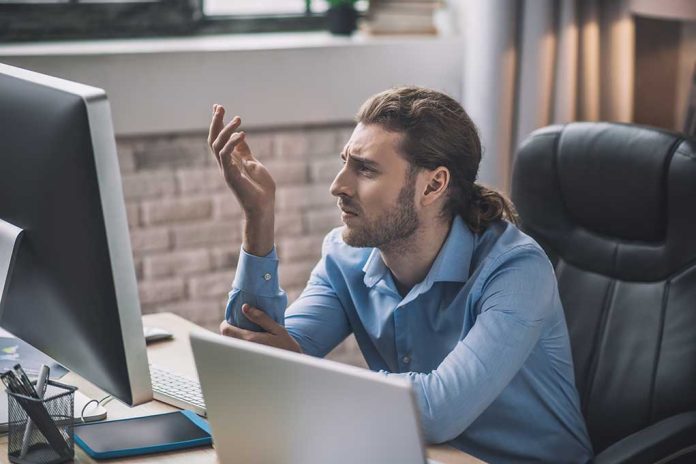 This Is DeSantis' Opponent? – See His Embarrassing Decision!
(RepublicanJournal.org) – Democratic gubernatorial candidate Charlie Crist recently won his primary in Florida, earning the right to run against current Governor Ron DeSantis (R-FL) in November. During a recent campaign event, Crist announced his running mate for the midterms — United Teachers of Dade President Karla Hernandez-Mats.
The new addition has had some controversy in the past, likening parents who attended school board meetings during the pandemic to a slew of horror movie serial killers.
For any of you following the school board meetings, you know that the craziness is real. God be with us. #antivaxxers #disinformation #misinformation pic.twitter.com/FczrhSebGb

— Karla Hernández (@KarlaforFlorida) October 22, 2021
She advocated against the current governor by pushing to keep schools closed while fully admitting their learning was suffering at home.
Everyone is going through a lot. Be kind to yourself & your students. Pacing guides are arbitrary, you are the education professional that knows what your students need. If you go too fast they may fall farther behind, get demoralized, & heighten their stress. Find balance. Rest.

— Karla Hernández (@KarlaforFlorida) November 8, 2021
In 2020, Hernandez-Mat staged hearses in front of a school board meeting to prove her point, indicating kids would die if they followed DeSantis' advice to reopen schools. She said the people protesting to return children to the classrooms didn't even have kids themselves.
Hernandez-Mats has served as leader of the teacher's union in Dade County since 2016, pushing for better security and higher pay for educators in 2018. Her goal is to improve education for the children of the Sunshine State. The Floridian, a local press, describes her as "radical," dubbing her previously outrageous actions and words against the current state leadership and local parents questionable.
What do you think of the pick?
Copyright 2022, RepublicanJournal.org