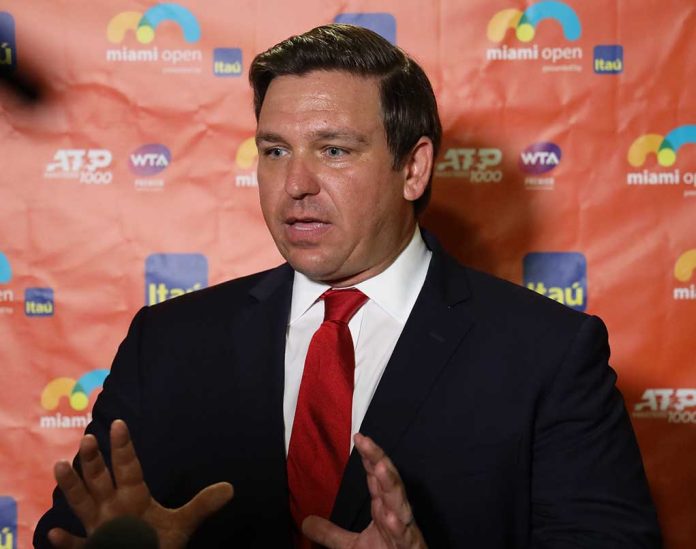 (RepublicanJournal.org) – Florida Gov. Ron DeSantis (R) continues to trail former President Donald Trump in the polls, leaving his campaign uncertain despite a relatively strong launch. He had the backing of dozens of billionaires and over $130 million collected in small donations in July, and yet he's failed to gain the traction necessary to win over the bulk of Republican voters. Now, DeSantis' largest donor may be pulling his support.
Robert Bigelow, who owns Budget Suites of America and received the nickname "Cosmic Landlord" for his contributions to research on UFOs and life after death, has been a vocal DeSantis supporter over the past few months. He's contributed a total of $20 million to the Never Back Down Super PAC, which is helping to fund the Florida leader's campaign.
A one-time Trump advocate, Bigelow stated that he lost faith in the MAGA leader after the January 6 Capitol riot. He's concerned about the former president's other legal battles, as well, telling TIME that in light of the numerous indictments and civil suits, the GOP's continued support "just isn't smart." The wealthy hotel chain owner said he felt so strongly about electing DeSantis that he pledged in April that he would be willing to starve in order to see his new favorite win the Republican nomination.
Bigelow still maintains that he's all for DeSantis, but he might not be going broke for the Florida longshot anytime soon. The Cosmic Landlord said he's halting his support until the candidate agrees to a more moderate policy on abortion and proves he can attract additional donors. DeSantis reportedly passed Florida's controversial six-week abortion ban — a move Bigelow disagreed with — after the investor offered his millions in support. Bigelow added that numerous other potential donors remained "on the fence," and the presidential hopeful needed to win more of them over before he'd consider offering any additional funds.
Copyright 2023, RepublicanJournal.org