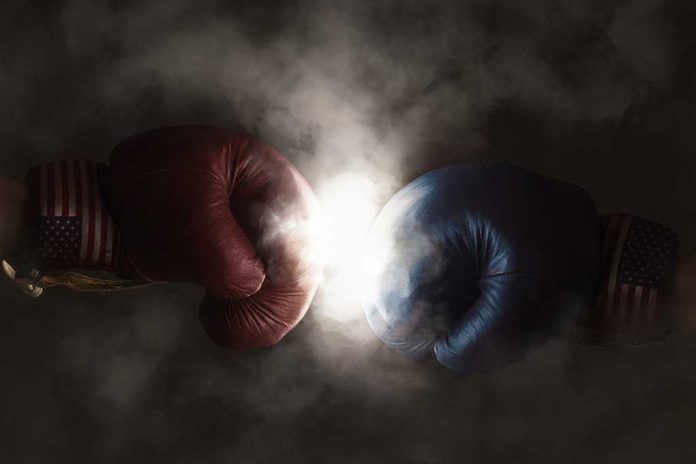 (RepublicanJournal.org) – Representative Kevin McCarthy (R-CA) failed a historic number of times until he was finally able to secure the House Speakership. The California Republican had closed the gap over the three days of voting in the chamber, with the count reflecting 214 GOP members favoring his leadership — but it still wasn't quite enough. The delay in naming a new House leader stirred an onslaught of judgment from the Left, with many progressive lawmakers taking to Twitter to mock their conservative peers.
Democrats spend day throwing shade at Republicans https://t.co/OxGnrxEgzi pic.twitter.com/typmmd24XX

— The Hill (@thehill) January 4, 2023
In the unkind climate, Representative Pramila Jayapal (D-WA) wrote, "One day in and Republicans are already making history — by proving they cannot govern." She also noted a century had passed since the last time Congress required so many repeat votes to determine a Speaker.
Others, like Representative Gregory Meeks (D-NY), seemed more than happy to pour salt on the wound by highlighting the Left's united front for House Minority Leader Hakeem Jefferies. Representative Steve Cohen (D-TN) took a similar approach.
While House Republicans refuse to govern, I am celebrating Biden and Democrats delivering the LOWEST UNEMPLOYMENT RATE IN 50 YEARS!! #BidenBoom

— Steve Cohen (@RepCohen) January 6, 2023
Cohen also took a stab at his fellow lawmakers by comparing their inability to agree on a candidate to the January 6 Capitol riot, noting House Republicans had stretched the ordeal through the anniversary of that fateful day. The Tennessee representative went so far as to accuse conservative lawmakers of obstructing democracy "once more."
Representative Jamaal Bowman appeared to take some joy in the dilemma. He took a gleeful selfie along with a handful of his peers in the chamber, posting along with the picture, "We're in a good mood." Representative Ruben Gallego (D-AZ) took the sentiment a step further, implying Dems could sit back with some popcorn and enjoy the show.
We are breaking the popcorn out in the Dem Caucus till the Republicans get their act together. pic.twitter.com/5b4FriBjf7

— Ruben Gallego (@RubenGallego) January 3, 2023
President Biden called the chaos "embarrassing," according to POLITICO, adding that he didn't plan on becoming involved because it was "not [his] problem."
Do you think Democrats handled this situation inappropriately?
Copyright 2023, RepublicanJournal.org