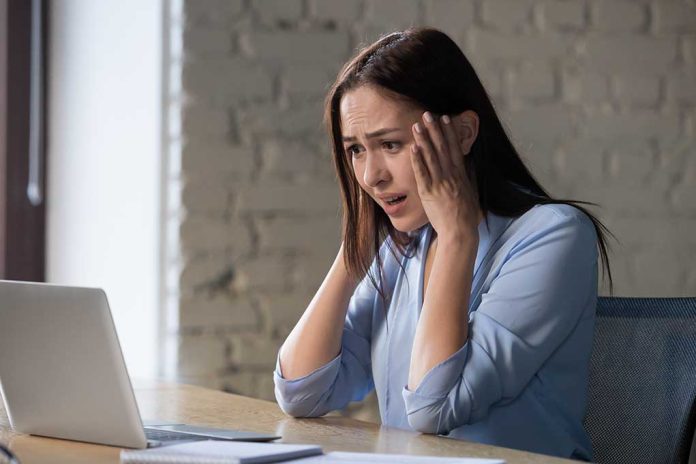 Occupy Democrats Deletes Tweet Hoping Mar-A-Lago Gets Hit by Hurricane
(RepublicanJournal.org) – Hurricane Ian hit Florida as a Category 4 storm, decimating homes, businesses, and infrastructure in its path. Governor Ron DeSantis called the devastation a "500-year flood" after a storm surge over nine feet high slammed into Fort Myers. While Americans watched the aftermath in horror, officials warned of the possibility of hundreds of deaths. During this time of incredible pain and suffering, Occupy Democrats (OD), the popular leftist organization, tweeted an atrocity:
Screenshotted for when this is deleted.

Evil @OccupyDemocrats pic.twitter.com/ywjZUQGM0T

— Benny Johnson (@bennyjohnson) September 29, 2022
Newsmax's Benny Johnson preserved what he called "evil," because he knew as soon as he saw OD's distasteful mess of a joke that it would never last. Eighteen minutes later, the meme was gone. The Internet, however, is written in ink.
After deleting the disgusting meme, OD then decided to take a screenshot of Donald Trump Jr's retweet of the image for use in an Instagram post:
UPDATE: They posted @DonaldJTrumpJr's Instagram post about the Tweet on their page.. pic.twitter.com/dmTuWq54nl

— Benny Johnson (@bennyjohnson) September 29, 2022
The media outlet seemed to decide it was okay to use a tweet that poked fun at people's grief as long as someone else was the original poster. Either way, the dirty delete appeared to be for show only.
While the people of Florida try to find a way back to their normal lives, the image now lives on, laughed at by Democrats with no moral compass and condemned by conservatives as yet another violent guffaw from the sick minds of the extreme Left.
Copyright 2022, RepublicanJournal.org