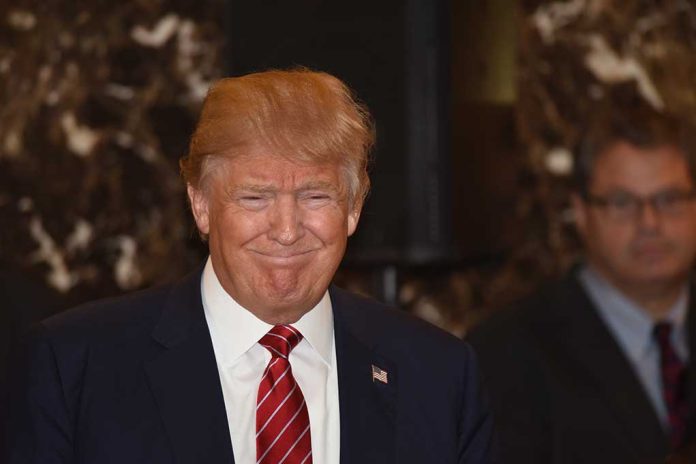 Donald Trump Has Been "Saved" by Democrats, Strategist Says
(RepublicanJournal.org) – Back in 2018, then-President Donald Trump diagnosed his most vocal detractors with a newly discovered illness, "Trump Derangement Syndrome." The term describes a state of mind in which patients obsess over the former president's perceived wrongdoings and unsuitability for office at the expense of their own sanity. Trump has been out of office for just shy of two years now, but it appears the debilitating condition is still alive and well.
Hilary Rosen Criticizes Fellow Liberals for Ongoing Trump Coverage
During an appearance on CNN Newsroom on Monday, November 7, as reported by Daily Caller, political strategist and commentator Hilary Rosen complained about left-wing analysts' continuing propensity to slam former President Trump at every opportunity. Rosen claimed liberals were now talking about Trump more than conservatives, and that this was only serving to ignite the divisive former leader's base of supporters.
Rosen opined that Americans of all political backgrounds were keen to leave the days of Trump's leadership behind them, adding that the liberal media was making this impossible.
CNN's Nia-Malika Henderson disagreed with Rosen. She noted the ongoing support for Trump within the ranks of the GOP. The strategist pointed to the success of the candidates he has endorsed as evidence that it is conservatives, rather than liberals, who are responsible for his continuing relevance in politics.
Liberal Attacks on Trump
MSNBC host Ayman Mohyeldin has been among the worst offenders when it comes to the continued focus on Trump. In the clip below, which is from July 30 of this year, Mohyeldin used his segment to criticize Attorney General Merrick Garland and the Department of Justice for their failure to bring charges against the 45th president for his alleged role in the January 6 riot at the Capitol Building. He then delved into detail about a new investigation of the former president and questioned whether the DOJ was capable of carrying it out properly.
Former CNN contributor Roland Martin also gave a good example of this earlier this year, going so far as to suggest liberals were at war with Trump supporters during an MSNBC appearance.
Who's Got It Right?
There can be little doubt that Donald Trump would remain a force in politics with or without the help of the liberal media. The successes of Trump-backed candidates like J.D. Vance in the recent midterm elections, as well as his high approval ratings within the GOP, show the high regard in which conservatives still hold him. However, it's hard to deny that media outlets' ongoing witch hunt against him may have had a role to play in this outcome.
What do you think?
Copyright 2022, RepublicanJournal.org