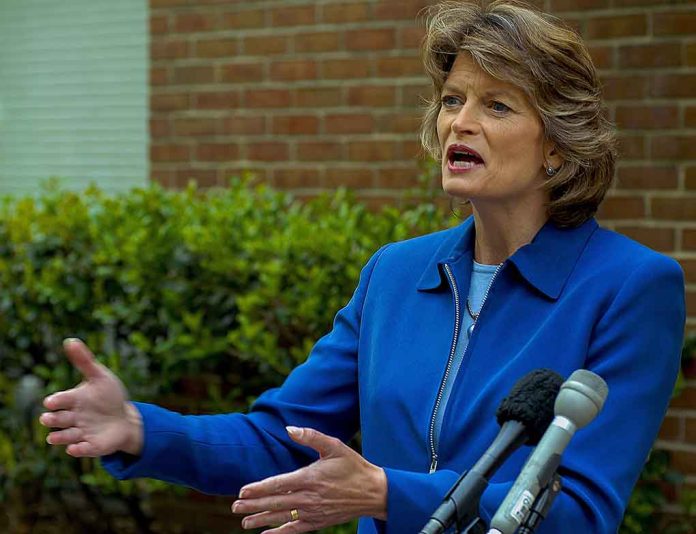 Trump-Endorsed Candidate DOOMED? – RINOs Strike Again!
(RepublicanJournal.org) – The term "Republican in Name Only," or "RINO," is used to describe a GOP voter or representative who appears to hold Democratic beliefs and policies more closely than those of their own party. Since former President Donald Trump left office last year, many commentators have used the pejorative term to describe elected conservatives who oppose him, such as Senator Lisa Murkowski (R-AK). In an interesting twist of fate, Democratic voters may be about to rescue the Alaska senator from political destruction.
According to an analysis by Breitbart News, liberal voters are likely the reason why Murkowski had a five-point polling advantage over Kelly Tshibaka, her Trump-endorsed rival, in the state primary. Because of the way Alaska's voting system works, the pair will face off again in November. All candidates enter an open primary, with the top four at that point progressing to a ranked-choice general election vote.
Democrat voters are expected to help establishment and 21 year incumbent Sen. Lisa Murkowski (R-AK) against Trump-endorsed candidate Kelly Tshibaka in the November midterm elections. https://t.co/xVt52hp9I4

— Breitbart News (@BreitbartNews) August 28, 2022
This framework means vote transfers are crucial to the outcome in November. If a large percentage of left-wing voters decide to give Murkowski their second preference, she may triumph even if she trails Tshibaka in terms of first-preference votes.
Lisa Murkowski alienated many of her party colleagues when she voted to impeach former President Trump last year. Critics have also accused her of drifting further and further to the center over the course of her 21-year stint in Washington, DC.
Copyright 2022, RepublicanJournal.org