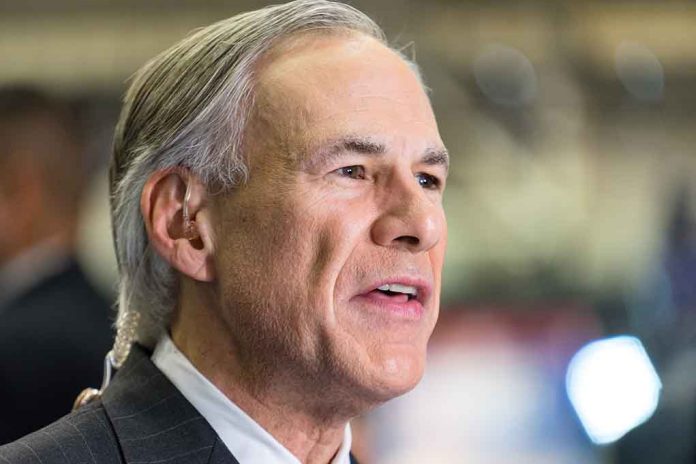 (RepublicanJournal.org) – A handful of Republican governors have taken it upon themselves to send migrants to sanctuary cities in an effort to bring awareness to the ongoing crisis at the southern border. Democrats have been against the idea since the beginning, but they recently had a meltdown after Texas Governor Gregg Abbott (R) sent three busloads of migrants to the vice president's doorstep.
Democrats harshly criticized Texas Gov. Greg Abbott for busing illegal migrants to the Washington, D.C., home of Vice President Kamala Harris in below-freezing temperatures on Christmas Eve, according to a report. https://t.co/ATX9qcGbqL

— NEWSMAX (@NEWSMAX) December 26, 2022
While Kamala Harris and the Biden administration have been slow to respond to the border crisis, Democrats have wasted no time criticizing the Texas Governor. The Republican had busloads of migrants — initially destined for New York — redirected to the Naval Observatory, where the vice president's DC resides, due to road conditions. They arrived on Christmas Eve.
Though the migrants would eventually receive assistance through the help of Migrant Solidarity Mutual Aid Network and safely taken to a church, many Democrats had plenty to say about the situation.
Representative Joaquin Castro (D-TX) blasted his fellow Texan, calling him "worthless" and declaring that Abbott being a "heartless POS" wasn't going to help him become the "next Republican president." The Democrat also shared a video of migrants stepping off the buses in freezing weather.
Worthless @GovAbbott dropping off people with no money and no means on Christmas Eve in 15 degree weather near the VP's residence. How Christian of you, Greg Abbott. Being a heartless POS isn't going to make you the next Republican President. https://t.co/AM0xrUGLvo

— Joaquin Castro (@JoaquinCastrotx) December 25, 2022
Representative Ritchie Torres (D-NY) also ripped into the Texas Governor.
Governor Abbott claims to be a "pro-life Christian" yet shows no regard for the lives of children left shivering in the freezing cold on Christmas Eve.

Dropping off migrants in 18 degree weather is so cruel that it ought to be criminal.

— Ritchie Torres (@RitchieTorres) December 25, 2022
The New York congressman asserted Abbott went against claims he was pro-life when he disregarded those of the children he sent to DC by leaving them in the cold. Torress added leaving undocumented individuals in "18 degree weather" was cruel and should be considered a crime.
This is Abbott's latest attempt to get the White House's attention and have the Biden administration take action. The governor has become desperate to secure the US-Mexico border as migrants flood and overwhelm communities along the divide. Even so, is it possible that Democrats may be right this time? Did Abbott go too far by leaving helpless individuals in frigid temperatures?
Copyright 2022, RepublicanJournal.org