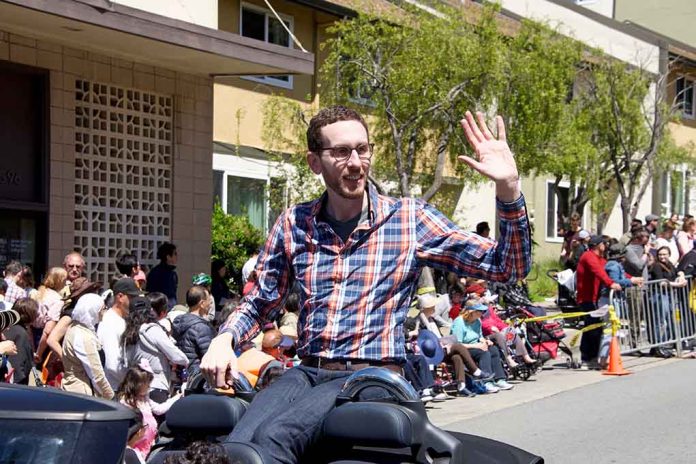 Democrat Entangled In Yet ANOTHER Controversy Involving Children
(RepublicanJournal.org) – In recent months, Republicans and Democrats have frequently found themselves at odds with each other on the topic of children's exposure to LGBTQ+ topics. Earlier this year, Florida's Republican leaders made a stand with the Parental Rights in Education bill, prohibiting schools from teaching young children about some topics around LGBTQ+ relationships. Now, a similar battle is playing out elsewhere in the country.
Mandatory Drag Lessons for California Kids?
On Tuesday, June 7, California state Senator Scott Wiener (D) posted the tweet below calling for "Drag Queen 101" to appear on the K-12 school curriculum. It was not immediately obvious whether this was a serious proposition.
This guy just gave me a bill idea:

Offering Drag Queen 101 as part of the K-12 curriculum. Attending Drag Queen Story Time will satisfy the requirement. https://t.co/Sogz2Ag8jV

— Senator Scott Wiener (@Scott_Wiener) June 7, 2022
Wiener posted the tweet in response to Texas state Rep. Bryan Slaton (R). Slaton recently announced his intention to introduce legislation that would prohibit the attendance of children at drag shows. Slaton came up with this idea after footage emerged of a drag show with children in attendance in the Dallas area, a constituency he represents.
"Drag the Kids to Pride"
The Dallas event, dubbed "Drag the Kids to Pride," attracted nationwide media attention. Footage from the event, which was held at a gay bar called Mr. Misster, showed children dancing with drag performers. There was a neon sign with a suggestive slogan in view of the children, and some of the children gave the performers tips.
Bryan Slaton wasn't the only conservative leader to take issue with the drag event. Tudor Dixon, a Republican gubernatorial candidate in Michigan, took to Twitter to pledge she would outlaw the attendance of children at drag shows if her campaign is successful.
As Governor, I will sign a bill that creates severe criminal penalties for adults who involve children in drag shows. This type of behavior is criminal child sexually abusive activity.

We will make Michigan the toughest state in the country on child sex abusers. https://t.co/zzCWnRYIcM

— Tudor Dixon (@TudorDixon) June 5, 2022
Current Michigan Governor Gretchen Whitmer (D) has frequently attracted the ire of conservatives during her tenure over her far-left tendencies.
Wiener's Controversial Political History
This isn't the first time Senator Scott Wiener has found himself embroiled in a controversy around children. He introduced SB 145, a bill that relaxed the law around the registration of offenders, in 2019. Specifically, the legislation provided that adults convicted of having relations with a child older than 14 would not automatically end up on the sex offenders' registry if they were less than 10 years older than the victim. Governor Gavin Newsom (D) signed the bill in 2020.
Wiener also authored SB 132, which has also since passed into law. That measure permitted transgender biological males to serve custodial sentences in women's prisons.
Do you think more states should act to ban the attendance of minors at drag events?
Copyright 2022, RepublicanJournal.org