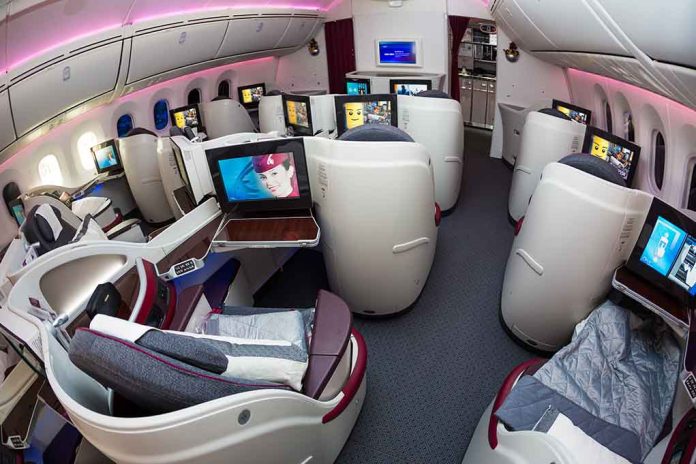 Democrat Mayor's CASH GRAB Has Her In Hot Water
(RepublicanJournal.org) – A Democrat mayor has recently come under fire for upgrading her travel to first-class, costing taxpayers tens of thousands of dollars. Despite the burden this person placed on her city, the local leader refuses to pay back the money or even apologize to the people. Her reason for flying first-class hasn't silenced the critics either.
Democrat mayor under fire for racking up $30k in first class travel for 'safety' purposes https://t.co/OSlpcIgfRn

— Fox News (@FoxNews) September 12, 2022
Mayor LaToya Cantrell of New Orleans, Louisiana recently asserted she wouldn't be reimbursing the city for the nearly $30,000 she spent on traveling to various destinations. The Democrat declared that she incurred all of the travel expenses while fulfilling her duty as the city's leader. Even so, New Orleans has a policy in place that dictates city employees must fly at the cheapest possible price or pay back the difference if they decide to go with a more expensive flight.
Cantrell flew first-class to Washington, DC at an estimated cost of $2,300. Another flight to Miami totaled $2,800, while a trip to Switzerland cost $9,800 and to France set back taxpayers $17,000. The mayor defended her travel tendencies, claiming the upgrades were for her safety.
Cantrell has come under extreme scrutiny over the situation. The founder of Bayou Mama Bears, Laura Cannizzaro Rodrigue, told Fox and Friends First that the $30,000 the city leader spent to fly first-class was nearly an amount equivalent to that of a New Orleans police officer's yearly salary of $40,000.
Mayor Cantrell is already facing the possibility of a recall election after Belden Batiste began a petition for it. Perhaps this incident will give voters a reason to oust the official. Some residents may even call a new city leader an upgrade.
Copyright 2022, RepublicanJournal.org