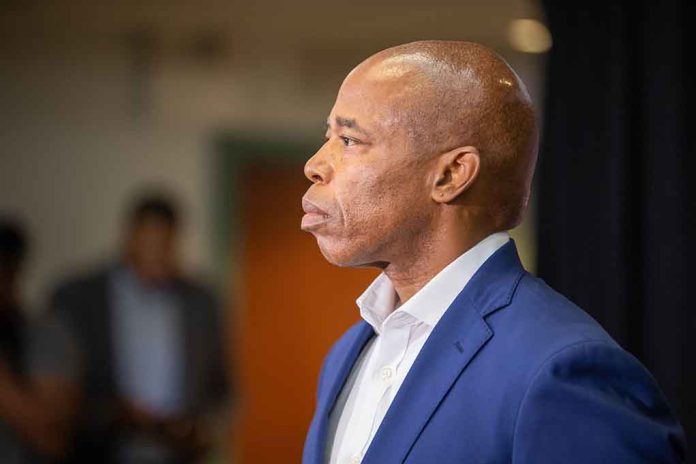 Democrat Makes BIZARRE Statement About God
(RepublicanJournal.org) – Democratic New York City Mayor Eric Adams conducted a press conference on July 24, discussing the problems plaguing his state and the nation. The leader said he believes God created him specifically for this time and place, putting him in the position of "Gotham's mayor" to deal with certain issues. Referring to the higher power as a woman, Adams stated he's not only prepared to lead but has surrounded himself with people who can help in his quest.
In February, during another speech, Adams claimed to know of the triumph regarding his present assignment because God spoke to the leader about the victory.
NYC Mayor Adams Says God Is A 'She' Who Made Him For 'This Moment' https://t.co/chu0QfWfAl pic.twitter.com/TxngQweIW7

— Daily Wire (@realDailyWire) July 25, 2022
Before landing his current job, Adams was an NYPD officer, Brooklyn Borough President, and state senator. On his official site, he promised to bring safety back to the city, improve the economy, and ensure equality for all residents in the area.
Adams told the press that conservative states were to blame for the arrival of illegal immigrants in the Big Apple, stating the migrants are becoming a "burden" on the system. He referenced Texas and its recent bussing of migrants out of state. The mayor went further to say the influx will impact every block, healthcare system, and school, and New Yorkers need to be ready.
What do you think about Adams' words about God appointing him to lead the city? Do you believe he's wrong to blame Red states for NYC's current immigration problem?
Copyright 2022, RepublicanJournal.org