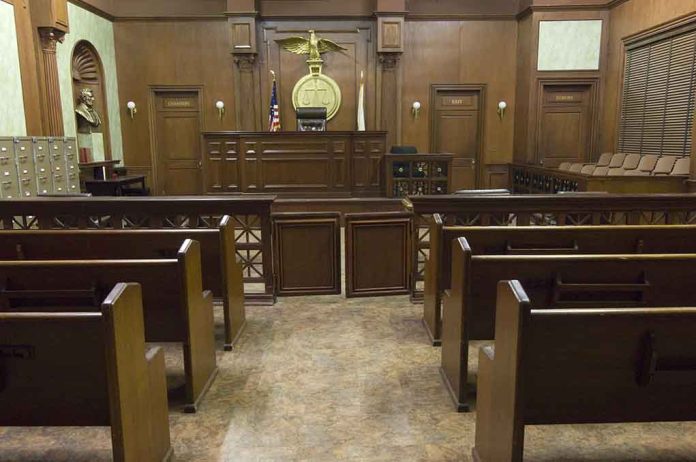 Democrat MURDER Reported – Pure Evil!
(RepublicanJournal.org) – The shocking story of former Las Vegas public official Robert Telles and journalist Jeff German, whom the past city leader stands accused of murdering, has captivated the United States. The suspect appeared in court for his arraignment on Tuesday, September 13, and he looked like he was smirking during the court proceeding.
You can see the incident in the short clip in the tweet below. Also visible are white bandages on Telle's arms, which reportedly cover self-inflicted wounds he sustained during a suicide attempt prior to his arrest.
Robert Telles was in court this morning for an arraignment, but the case was continued. He appeared to be smirking a bit @News3LV pic.twitter.com/8rJJqXgL66

— Kyle Wilcox (@KyleNews3LV) September 13, 2022
German, a 69-year-old reporter for the Las Vegas Journal-Review, was frequently critical of Telles, the Clark County public administrator. The writer had previously exposed an alleged affair the elected official (who is married) was having with a coworker.
The criminal complaint, obtained by CNN, against Telles claims he waited outside the reporter's home in Las Vegas on September 2 and stabbed the media rep multiple times. The disgraced politician has been charged with open murder with the use of a deadly weapon. His attorneys requested a continuance during the short court proceeding this week, meaning the accused will be back in the courtroom on Tuesday.
Prosecutors have indicated they believe Telles to be a flight risk and are therefore requesting a high bail. If he's convicted, the suspect could face a life sentence in prison.
Copyright 2022, RepublicanJournal.org