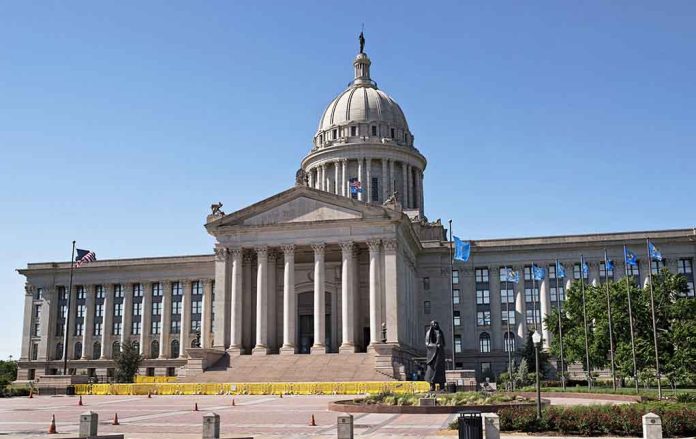 Top Democrat Demands "Mandatory Vasectomy" For Men!
(RepublicanJournal.org) – On May 19, Oklahoma lawmakers passed and sent to the governor's desk HB 4327, which bans all abortions at conception in the state, with exceptions for rape, police-reported incest, and the life of the mother. In response, state Representative Mickey Dollens (D-OK) appealed to his colleagues to "co-author" a piece of legislation mandating vasectomies in Oklahoma for boys reaching puberty.
His reasoning was simple: The measure would prevent all "unwanted pregnancies," thereby eliminating the need for most abortions.
HB4327 allows people to sue doctors for performing an abortion and defines life at the moment of "fertilization." Here's an idea: mandatory vasectomies – if signed into law would be the first Oklahoma statute to control the male reproductive system. No more unwanted pregnancies. pic.twitter.com/UnkJREpogZ

— Rep. Mickey Dollens (@MickeyDollens) May 19, 2022
During his speech on the Oklahoma House floor, he stated if his fellow lawmakers believe the idea is "crazy," then they should imagine how the women of the Sooner State feel.
Dollens isn't the only person toying with the concept. In October 2021, Representative Chris Rabb (D-PA) stated in a ploy to spark a conversation that he would introduce a bill stating men must undergo the procedure within 6 weeks of turning 40 or after fathering their third child. In 2019, a Democratic lawmaker from Georgia proposed a similar measure, and Alabama floated the idea in early 2020.
There are no reports as to the response the Oklahoma legislator is getting to his proposal, but it's certainly not a new concept. The abortion debate could spark new interest in the matter.
Copyright 2022, RepublicanJournal.org