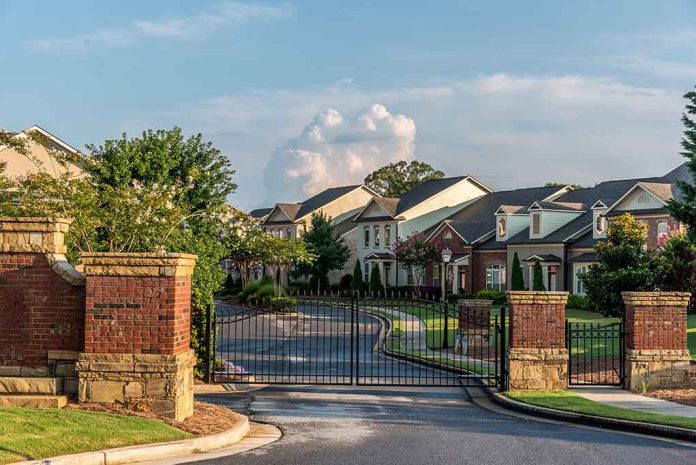 Democrat Lawmaker Says We Should "Break Down" Walls, Yet Lives in a Gated Community
(RepublicanJournal.org) – Democrats have spoken out against former President Donald Trump's border walls from the very moment he first suggested building them. Representative Val Demings (D-FL) even urged Americans to tear down the barriers, claiming that they drove a physical wedge between human beings. Yet, Demings herself apparently lives in a gated community where walls protect the neighborhood.
'Borders for me but not for thee.' – Val Demingshttps://t.co/0UjU8j7Kml

— Team Marco (@TeamMarco) October 11, 2022
Demings, who has been staunchly critical of the border wall from day one, called the entire border wall project a complete waste of resources. The Democrat also celebrated the collapse of the Berlin Wall, which separated East and West Berlin during the Cold War and kept people living in the Soviet-controlled East from escaping to the West, on Twitter in 2018.
As of today, the Berlin Wall has been gone for as long as it stood. The wall separated those who were free from those who were not. Let's tear down all of the walls that still separate us from one another. https://t.co/pIK3VtdFon

— Rep. Val Demings (@RepValDemings) February 5, 2018
At least one user quickly responded, pointing out her hypocrisy. "Great idea," the post reads. "Let's start with the wall around your rich neighborhood."
In an October 11 exclusive report, Fox News revealed exactly where it is that Demings calls home: the prestigious locked community of Philips Landing. The neighborhood offers 24-hour security monitoring and demands that any visitor show ID before being allowed in.
Fox News attempted to reach Demings for comment. She apparently did not respond in time for publication.
Does the fact that Demings lives in a gated community make her arguments against stricter border control hypocritical?
Copyright 2022, RepublicanJournal.org