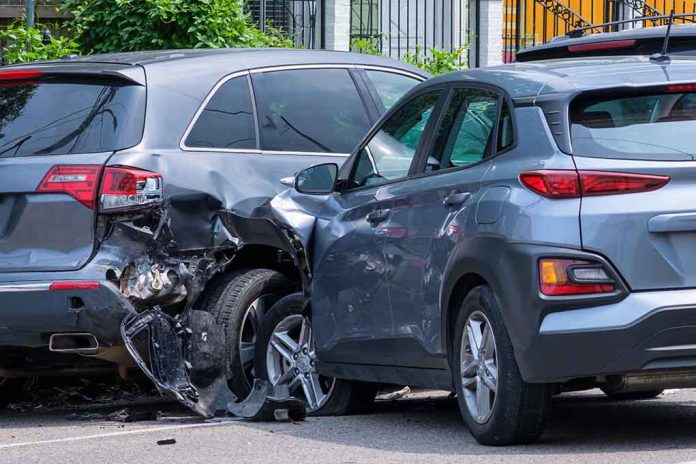 Democrat Involved in DEADLY Car Crash
(RepublicanJournal.org) – On July 22, Janet Bewley (D), Wisconsin State Senate Minority Leader, was involved in an automobile accident that took the lives of a young woman and her daughter. According to the grieving husband and father, Brandon Fink, the legislator has yet to reach out to offer her condolences or apologize for the accident that left him without his wife and child.
A heartbroken father slammed Wisconsin Senate Minority Leader Janet Bewley (D) for not reaching out to him following her involvement in a fatal crash that killed his five-year-old daughter and her mother. https://t.co/VK6NjiWEaY

— Breitbart News (@BreitbartNews) July 27, 2022
The unfortunate incident happened at Maslowski Beach at lunchtime. While leaving the parking lot that day, the lawmaker pulled out in front of Alyssa Ortman and her five-year-old daughter as they were traveling down Highway 2. The collision caused the mother's car to spin out of control, hitting another vehicle. Sadly, the child died at the scene.
Medical personnel rushed the mother to the hospital, but they could not save her life. Bewley came out of the accident unscathed.
Ashland Police Department Chief Bill Hagstrom said no alcohol or other substances were involved in the accident, and it's unclear if there will be any charges against the senator.
People magazine obtained a statement released by Bewley's office sending out prayers to the victims. Still, she neglected to personally reach out to Mr. Fink — an oversight the bereaved finds unacceptable. As he reels from this unimaginable travesty, the mournful man wonders what kind of person represents the state of Wisconsin.
Copyright 2022, RepublicanJournal.org