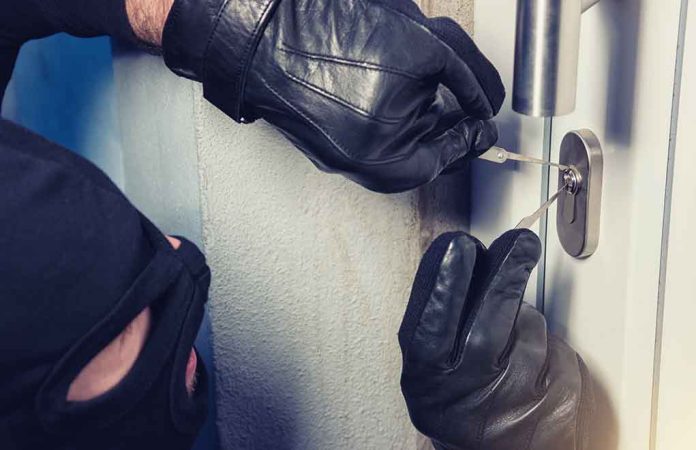 Democrat Blames Republican After Break-In, Goes Silent Once Proven Wrong
(RepublicanJournal.org) – On October 25, a man appeared on surveillance cameras after breaking into the Phoenix campaign office of Arizona Secretary of State Katie Hobbs (D). According to the Gateway Pundit, Hobbs accused her challenger of a "watergate[sic] style" break-in without any evidence. Unfortunately for the gubernatorial hopeful, the police found and charged the man responsible — and he's already in jail for other burglaries.
The GOP challenger for the state's top office, Kari Lake, believes her opponent should apologize, or at least acknowledge that her theories of a political caper were a bit overzealous. Lake posted a video of Hobbs refusing to talk about the incident, pointing out that there was no political motivation confirmed:
AFTER accusing my team of coordinating a Watergate style break-in of her office, Katie Hobbs has now flip-flopped and DOES NOT want to talk about the crime

This comes AFTER arrest was made and NO political motivation confirmed. pic.twitter.com/lb7YAwl3eN

— Kari Lake (@KariLake) October 27, 2022
Hobbs seemingly had no problem dismissing the item and moving on. As for the suspect, police identified Daniel Moto Dos Reis, 36, as the man captured on camera. They arrested him on that Wednesday for another commercial break-in, complete with a backpack full of burglary tools. Police confirmed in a statement that an officer recognized Reis from a prior arrest photo and researched him. Reis was sitting in jail, ready to be released, when the new charges came.
Phoenix PD statement on the arrest of 36yo Daniel Mota Dos Reis on one count of 3rd degree burglary for allegedly breaking into @katiehobbs' campaign office. Police recognized him from security camera images because he'd already been arrested on unrelated burglary charges. pic.twitter.com/8OEOIyEYq0

— Jeremy Duda (@jeremyduda) October 27, 2022
The likelihood might be slim of an additional statement coming from the Hobbs campaign regarding the burglary they once thought so heinous. Addressing robberies and crime certainly doesn't seem to fit into the Left's agenda.
Copyright 2022, RepublicanJournal.org