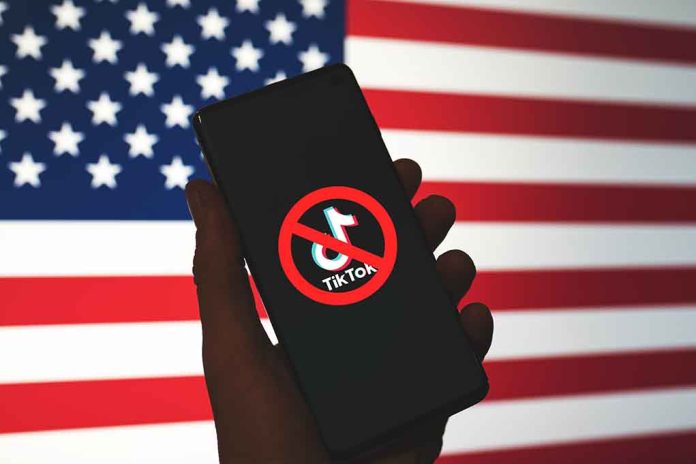 (RepublicanJournal.org) – Over 150 million Americans use the video-sharing app TikTok every day. While some of these people are middle schoolers making dance videos, others are actually American lawmakers using the platform to share informative and influential videos with their followers. This is even happening in states that have banned the controversial app whose parent company ByteDance is close and likely sharing user information with the Chinese Communist Party.
Michigan Governor Still Uses TikTok, Despite State Ban
Michigan has had a ban on TikTok on state devices since March 1, 2023, although it had discouraged employees from using the video app since March 2020. However, the law exempts law enforcement and cybersecurity from the ban, as well as those who use it for promotional purposes. Using this last loophole, Governor Gretchen Whitmer (D) still uses the app often.
Her account, @BigGretchWhitmer, has over 200,000 followers and has garnered over 3 million likes. Jayson Cavendish, Michigan's acting chief security officer, told MLive that such use is okay because the device she has the app downloaded on is fully secure and does not connect to the government's network or wireless internet.
Congressman AOC Promotes App Usage
As Congressional hearings look deeper into the topic and potential national security risks of TikTok, federal lawmakers are speaking up too. New York Representative Alexandria Ocasio-Cortez (D) joined TikTok for the first time this month and used her debut video to condemn an outright ban. She believes lawmakers should focus on more widespread data protection regulation rather than targeting only TikTok right now.
Congress to Vote on TikTok Ban
After TikTok CEO Shou Zi Chew testified before Congress about the app, House Speaker Kevin McCarthy wrote the following on Twitter:
It's very concerning that the CEO of TikTok can't be honest and admit what we already know to be true—China has access to TikTok user data.

The House will be moving forward with legislation to protect Americans from the technological tentacles of the Chinese Communist Party.

— Kevin McCarthy (@SpeakerMcCarthy) March 26, 2023
This comes as Senator Mark Warner (D-VA) has sponsored a bipartisan bill to give President Joe Biden the power to ban the app, as well as others like it in the future. He has said that POTUS would sign the measure if it passes both houses of Congress.
Senator Josh Hawley (R-MO) attempted to get his fellow lawmakers to vote on an outright TikTok ban on Wednesday, March 29, but Senator Rand Paul (R-KY) opposed the motion. According to the Associated Press, Paul said such a move would be unconstitutional as "speech is protected whether you like it or not." These are just two of the multiple bills attempting to block or ban TikTok and similar apps moving forward. But, no law will go into effect if lawmakers cannot agree on one and send it to Biden for a signature.
Copyright 2023, RepublicanJournal.org