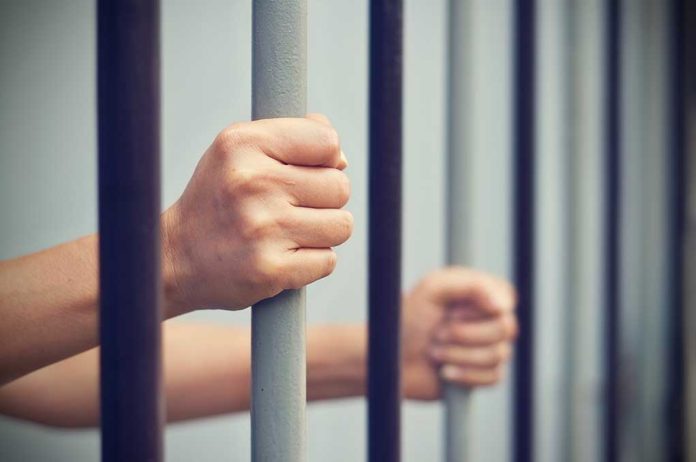 Democrat Deputy Mayor Charged With Assault
(RepublicanJournal.org) – Position and power doesn't give anyone the right to act unlawfully as no one is above the law. A Democratic deputy mayor may have learned this lesson the hard way after a recent parking lot squabble led to police charging the official with assault.
Chris Geldart, a DC Deputy Mayor for Public Safety and Justice, charged with assault and battery after a parking lot altercation. A trainer at Gold's Gym says DC's Deputy Mayor Chris Geldart grabbed him by the neck in the gym's parking lot. https://t.co/QukrLQfyw8

— Tom Fitton (@TomFitton) October 6, 2022
The DC deputy mayor for public safety and justice, Chris Geldart, seems to be a bit of a hazard to the public himself. Authorities in Arlington, Virginia charged Geldart with battery and assault after he was involved in an altercation outside of Gold's Gym location. According to reports, the deputy mayor struck a vehicle belonging to trainer Dustin Woodward's girlfriend with his car door.
The dispute quickly escalated to the point Geldart became confrontational and was cursing. Woodward eventually told the Democrat to "shut up," as stated in local newscasts. At this time the official got in the trainer's face and put his hands on Woodward's throat. The latter obtained surveillance footage of the incident and exclusively shared it with Fox 5.
Muriel Bowser, the Mayor of DC, told the local news station her office was taking the accusations seriously. Additionally, she put Geldart on leave while authorities investigated the incident. Woodward asserted the situation was frustrating, claiming Geldart was abusing his power. They explained this wasn't the first issue the fitness chain had experienced with the deputy mayor.
What, if anything, will be done should authorities find Geldart guilty?
Copyright 2022, RepublicanJournal.org